vCISO: How a Dedicated Security Expert Can Benefit Your Company
With today's cyber threats, cybersecurity is increasingly important.
A virtual Chief Information Security Officer (vCISO) is a dedicated resource for your company and any specific cybersecurity needs/goals that you have. There are many benefits to utilizing a vCISO, especially if you have a business that is in a regulated compliance industry.
CMMC 2.0: An Executive Summary
Learn about the recent major updates to CMMC compliance!
The DoD just made some major changes to the CMMC compliance framework. It is important for contractors and suppliers to note these changes as it will be the new baseline for achieving compliance. Learn more by watching the webinar as Foster Charles details the latest changes!
Top Ways to Protect DFARS Contracts with Foster Charles
Learn about protecting your DFARS contracts!
Obtaining DoD contracts is one thing, but keeping them and maintaining them is just as important. Make sure you take the proper steps! Watch as Foster Charles explains the top ways to protect your DFARS contracts!
Why Still Focus On DFARS Webinar with Mike Bailie
Learn about the clauses of DFARS and why they are still important!
With the addition of CMMC into DoD compliance, it is important not to forget about the essential backbone of DoD compliance, DFARS! Watch as Mike Bailie reviews the DFARS clauses and why it is important to keep DFARS in your focus!
HIPAA Remote Workforce Webinar with Aaron Bandzes
Learn about the HIPAA best practices for your remote workforce!
With many companies implementing work from home policies, it is important to know where to focus your attention when it comes to staying HIPAA Compliant. Aaron goes over the best practices for HIPAA remote working in this webinar!
HIPAA Gaps Webinar with Tom Tetrault
Learn about the top 5 HIPAA security gaps to look out for!
With most sensitive data being held electronically in today's age, it is important to know where to focus your attention in order to keep the data safe. Watch our webinar as Charles IT's Team Lead & Project Manager, Tom Tetrault, explains the top gaps for HIPAA compliance.
SOC 2 Webinar with Foster Charles
Learn about SOC 2 compliance and how it can benefit your organization.
More and more business contracts are starting to include compliance requirements to show that data is secure. Watch our webinar as Charles IT's Founder & CEO, Foster Charles, explains what SOC 2 is and how to get started in the process.
IT Budgeting Webinar with Sal Marino
Learn what to include in your annual IT budget to be prepared for the unexpected.
In today's cybersecurity climate, companies cannot afford to take risks.Your IT budget should include efforts to protect your company data.
Join us as Charles IT's Finance and Operations Manager, Sal Marino, explains what is crucial to keep in mind when creating your IT budget.
CMMC Webinar with Mike Bailie
Find out what steps to take now to be in compliance with the DoD's new security standards.
Charles IT's own Michael Bailie, CISSP and Team Lead, explains what actions you can take now and answers your most pressing questions in this interactive webinar. You'll learn exactly what this shift will mean to your company so that you can get back to business.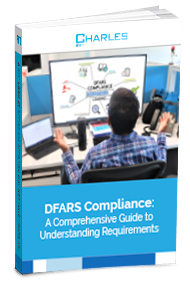 DFARS Compliance:
A comprehensive guide to undersanding requirements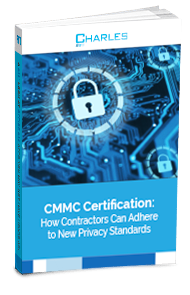 CMMC Certification: How contractors can adhere to new privacy standards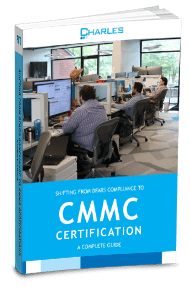 Shifting from DFARS Compliance to CMMC Certification:
A complete guide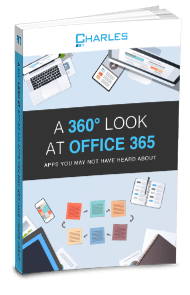 A 360 Look at
Office 365 apps you may not have heard about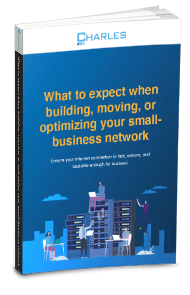 What to expect when building, moving, or optimizing your small-business network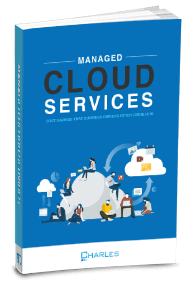 Managed Cloud Services: Cost Savings That Business Owners Often Overlook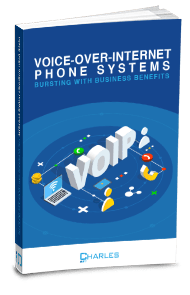 Voice-over-Internet Phone Systems Bursting with Business Benefits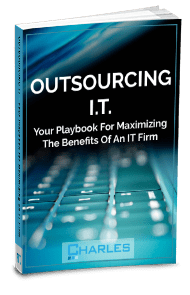 Outsourcing I.T. Your Playbook for Maximizing the Benefits of an IT Firm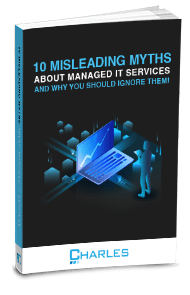 10 Misleading Myths About Managed IT Services and Why You Should Ignore Them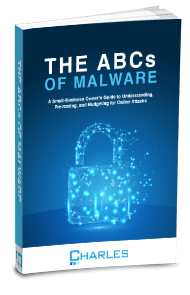 The ABCs of Malware A Guide to Understanding, Preventing, and Budgeting for Online Attacks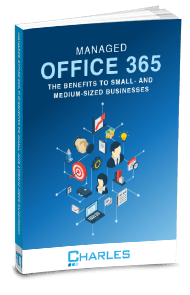 Managed Office 365 The Benefits to Small- and Medium-sized Businesses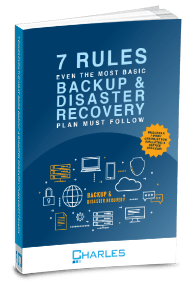 7 Rules Even The Most Basic Backup & Disaster Recovery Plan Must Follow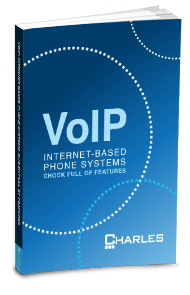 VoIP Internet-based Phone Systems Chuck Full of Features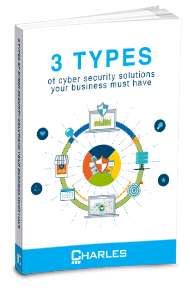 3 Types of Cyber Security Solutions Your Business Must Have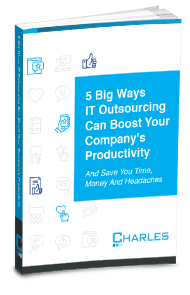 5 Big Ways IT Outsourcing Can Boost Your Company's Productivity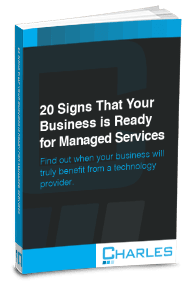 20 Signs That Your Business is Ready for Managed Services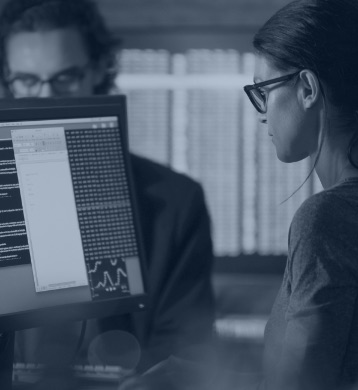 Do you feel that your business could be achieving more? Do you think your technology is holding you back and not helping you grow? Our network assessment will identify areas of weakness and potential danger spots in your company's IT systems.
And that's not all – our assessment is no-nonsense, unbiased, has no strings attached and is completely FREE.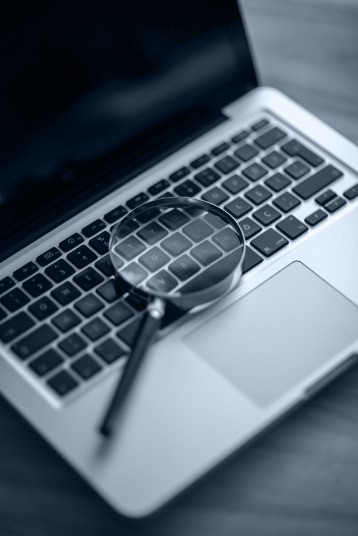 However much you plug and patch your IT systems, update anti-virus software or firewalls, there will always be some weakness you will have overlooked or some system insecurity that people can exploit.
This is why Charles IT offers vulnerability assessments to help you find and block any security holes and keep your systems safe. We offer: