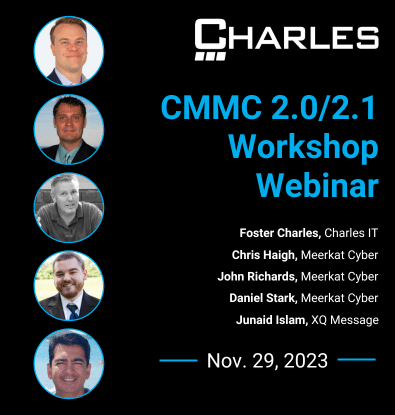 CMMC Workshop: Executive Roadmap to Compliance
Experienced and certified professionals discuss the recent updates to CMMC compliance.
Hear about the changes to the compliance framework and how they affect manufacturers with government contracts. Don't fall behind on your preparation and lose out on future contracts!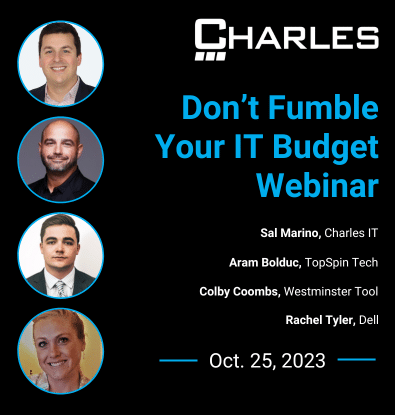 Don't Fumble Your IT Budget Webinar
Hear from financial leaders who organize budgets for their own and client organizations.
Learn what to consider for your IT and cybersecurity budget, best practices, and real-life experiences. Hear from Sal Marino [Charles IT], Aram Bolduc [TopSpin Tech], Colby Coombs [Westminster Tool], and Rachel Tyler [Dell].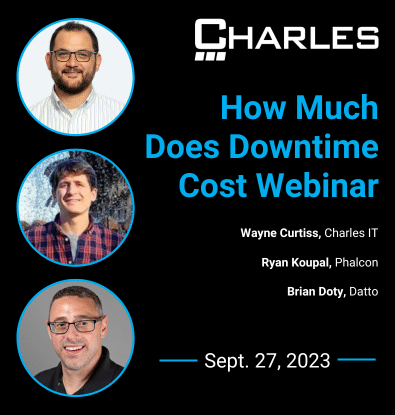 How Much Does Downtime Cost Your Business?
Hear from IT specialists on the importance of Backup & Disaster Recovery.
Learn the best practices for having a backup & disaster recovery plan in place, and how it helps to reduce downtime. Hear from Wayne Curtiss [Charles IT], Ryan Koupal [Phalcon], and Brian Doty [Kaseya].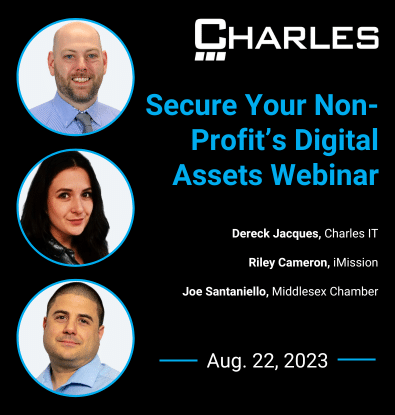 Securing Your Non-Profit's Digital Assets
Hear from industry experts on the best cybersecurity practices for non-profit organizations.
Get the inside scoop of what your non-profit organization should be doing to protect and secure its digital assets. Hear from Dereck Jacques [Charles IT], Riley Cameron [iMission], and Joe Santaniello [Middlesex Chamber of Commerce].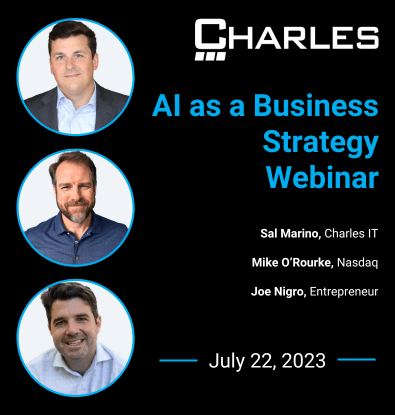 AI as a Business Strategy
Learn the business use cases for generative AI and how to get started.
Watch the recording of our subject matter experts, Sal Marino [Charles IT], Mike O'Rourke [Nasdaq], and Joe Nigro [Maslow Capital] as they discuss the current business landscape of generative AI.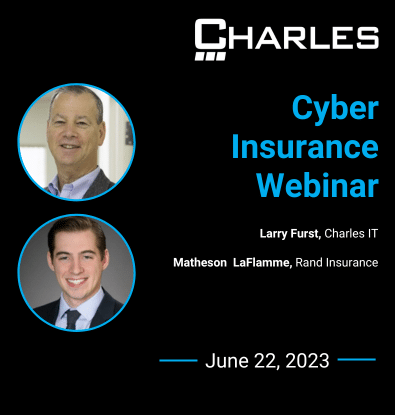 Cyber Insurance: Everything You Need to Know
Learn the current landscape of cyber insurance and how to attain a policy.
Watch the recording of our subject matter experts, Larry Furst [Charles IT] and Matheson LaFlamme [Rand Insurance] for a dual-perspective view on cyber insurance policies. See what you need on the cybersecurity side, as well as the process on the insurance side.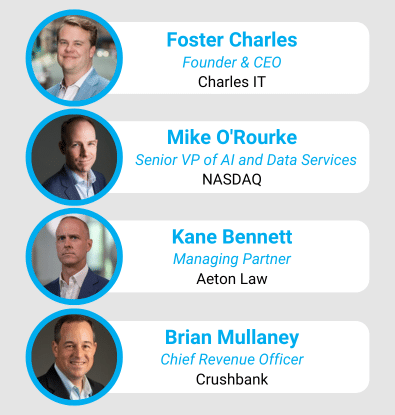 Hear from industry leaders on the current AI landscape!
Join our subject matter experts as they discuss the important items to know about the recent boom of AI platforms. Learn how they use AI to increase productivity, and what to watch out for in the future.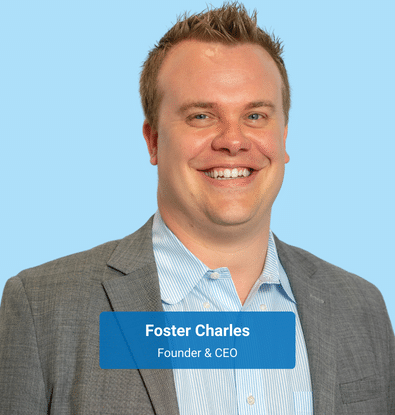 Risk Management & Cybersecurity Audits
Does you know your company's acceptable risk level?
Watch the webinar recording as Charles IT's Founder & CEO, Foster Charles, discusses risk management processes and why it's important to always have your risks in check. Plus, see a live walkthrough of Charles IT's own risk management platform!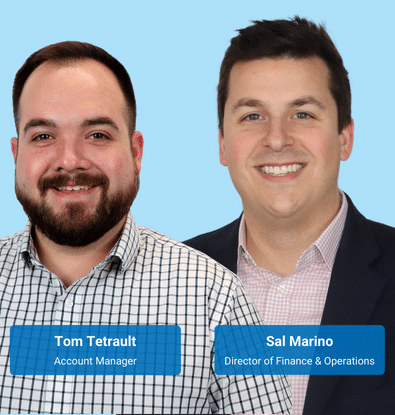 How To Meet Your SOC 2 Security Standard
Does your business hold customer information?
The answer is almost always going to be yes – which is why a SOC 2 certification is helpful. Not only does it hold your business to a security standard, it helps to promote client trust with holding their information. Learn more by watching the webinar!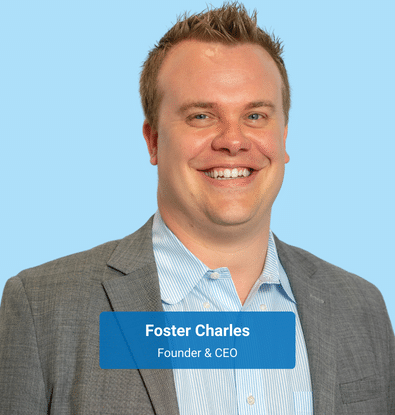 Cyber Insurance: Everything You Need To Know
Does your business have a cyber insurance policy?
Watch the webinar recording as Charles IT's Founder & CEO, Foster Charles, discusses the most recent cyber insurance trends and what companies with policies need to know.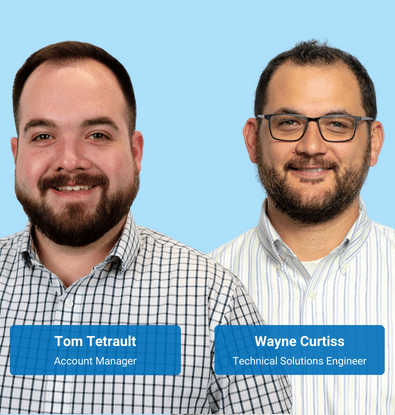 The OML: A Launchpad For Your IT Roadmap
Knowing your current cybersecurity landscape is important.
Using the Operational Maturity Landscape assessment assesses your network and tells you what IT infrastructure you need for best practice. The IT Roadmap that follows will strategically guide your project implementation. Find out more below!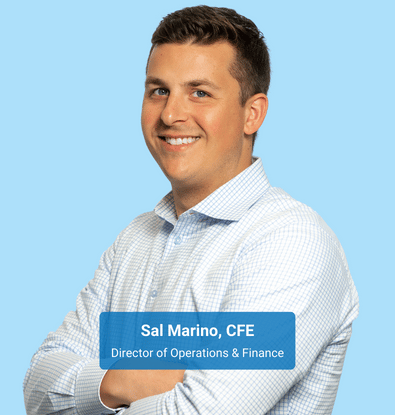 Five IT Budget Tips for 2023
Building your company's IT budget can be a daunting task.
Where do I allocate the most money? How many people do I plan to hire within this year? – These questions and more need to be considered when building that budget. Let us give you the inside scoop on how to approach your budget going into the new year!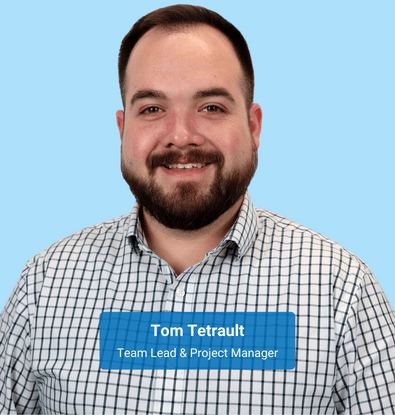 10 Things to Know About Cybersecurity in 2022
With an ever-evolving cybersecurity landscape, these are the most important items to focus on!
Learn the top 10 takeaways on cybersecurity that Charles IT has seen in 2022. These items should be the major focus for your business when determining where to allocate your IT and cybersecurity budget.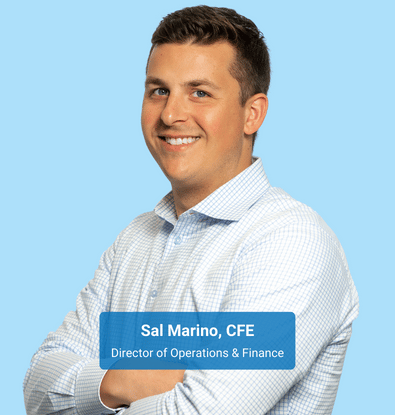 Securing Client Data to Secure ROI
Return on investment is one of the hardest items to justify when planning your company's IT budget.
Learn why ensuring the safety of your client's data IS securing your ROI on investing in good cyber hygiene, while also increasing customer loyalty as they know their data is safe.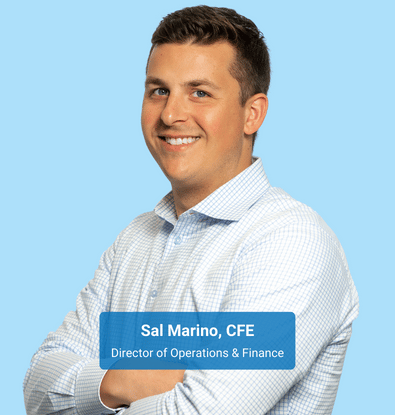 Top 5 Security Services For Financial Firms
Learn about the 5 most important security services to enroll at your financial firm.
The financial services industry is among one of the most targeted industries in terms of cyber attacks. In order to keep yours and your customers data safe, these are the security measures you should have in place.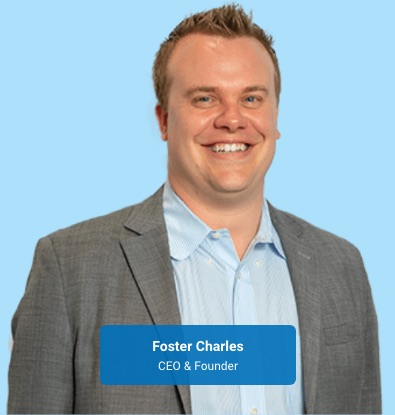 vCISO: How a Dedicated Security Expert Can Benefit Your Company
With today's cyber threats, cybersecurity is increasingly important.
A virtual Chief Information Security Officer (vCISO) is a dedicated resource for your company and any specific cybersecurity needs/goals that you have. There are many benefits to utilizing a vCISO, especially if you have a business that is in a regulated compliance industry.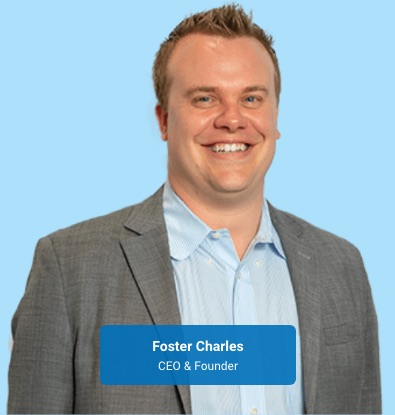 CMMC 2.0: An Executive Summary
Learn about the recent major updates to CMMC compliance!
The DoD just made some major changes to the CMMC compliance framework. It is important for contractors and suppliers to note these changes as it will be the new baseline for achieving compliance. Learn more by watching the webinar as Foster Charles details the latest changes!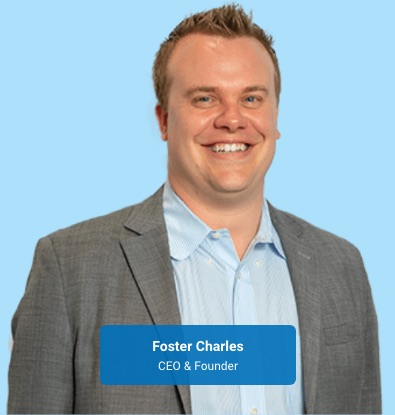 Top Ways to Protect DFARS Contracts with Foster Charles
Learn about protecting your DFARS contracts!
Obtaining DoD contracts is one thing, but keeping them and maintaining them is just as important. Make sure you take the proper steps! Watch as Foster Charles explains the top ways to protect your DFARS contracts!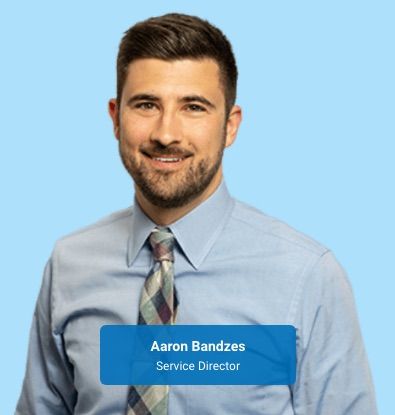 HIPAA Remote Workforce Webinar with Aaron Bandzes
Learn about the HIPAA best practices for your remote workforce!
With many companies implementing work from home policies, it is important to know where to focus your attention when it comes to staying HIPAA Compliant. Aaron goes over the best practices for HIPAA remote working in this webinar!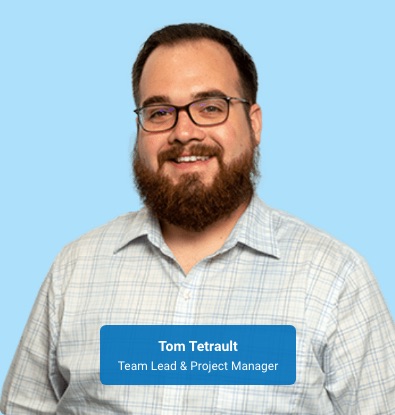 HIPAA Gaps Webinar with Tom Tetrault
Learn about the top 5 HIPAA security gaps to look out for!
With most sensitive data being held electronically in today's age, it is important to know where to focus your attention in order to keep the data safe. Watch our webinar as Charles IT's Team Lead & Project Manager, Tom Tetrault, explains the top gaps for HIPAA compliance.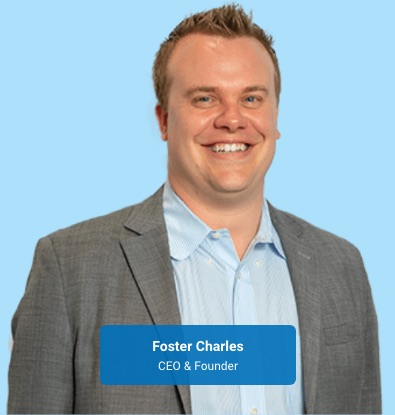 SOC 2 Webinar with Foster Charles
Learn about SOC 2 compliance and how it can benefit your organization.
More and more business contracts are starting to include compliance requirements to show that data is secure. Watch our webinar as Charles IT's Founder & CEO, Foster Charles, explains what SOC 2 is and how to get started in the process.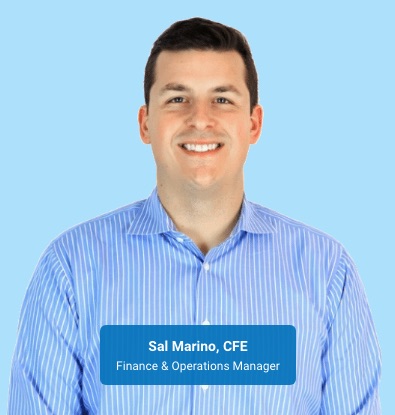 IT Budgeting Webinar with Sal Marino
Learn what to include in your annual IT budget to be prepared for the unexpected.
In today's cybersecurity climate, companies cannot afford to take risks.Your IT budget should include efforts to protect your company data.
Join us as Charles IT's Finance and Operations Manager, Sal Marino, explains what is crucial to keep in mind when creating your IT budget.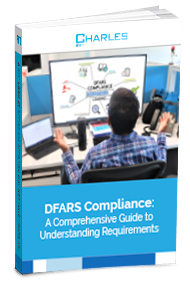 DFARS Compliance:
A comprehensive guide to undersanding requirements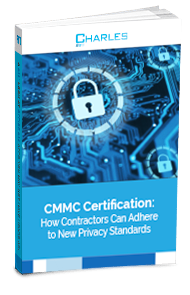 CMMC Certification: How contractors can adhere to new privacy standards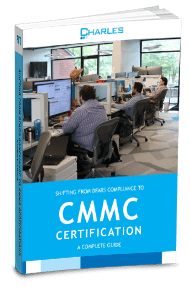 Shifting from DFARS Compliance to CMMC Certification:
A complete guide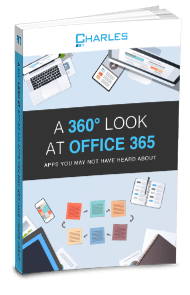 A 360 Look at
Office 365 apps you may not have heard about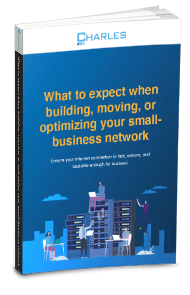 What to expect when building, moving, or optimizing your small-business network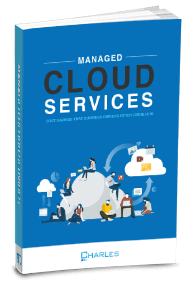 Managed Cloud Services: Cost Savings That Business Owners Often Overlook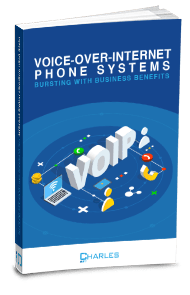 Voice-over-Internet Phone Systems Bursting with Business Benefits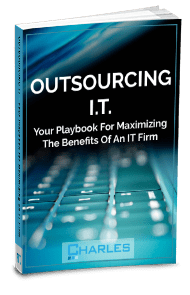 Outsourcing I.T. Your Playbook for Maximizing the Benefits of an IT Firm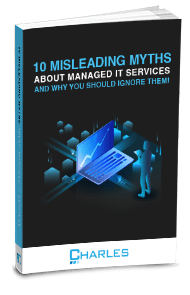 10 Misleading Myths About Managed IT Services and Why You Should Ignore Them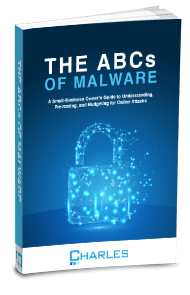 The ABCs of Malware A Guide to Understanding, Preventing, and Budgeting for Online Attacks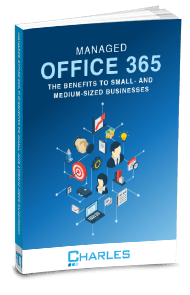 Managed Office 365 The Benefits to Small- and Medium-sized Businesses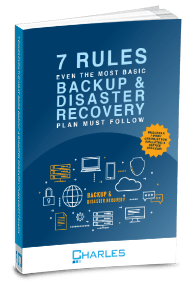 7 Rules Even The Most Basic Backup & Disaster Recovery Plan Must Follow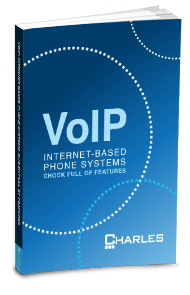 VoIP Internet-based Phone Systems Chuck Full of Features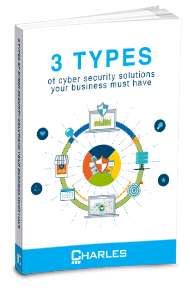 3 Types of Cyber Security Solutions Your Business Must Have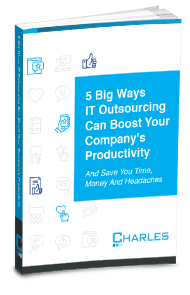 5 Big Ways IT Outsourcing Can Boost Your Company's Productivity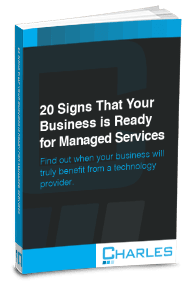 20 Signs That Your Business is Ready for Managed Services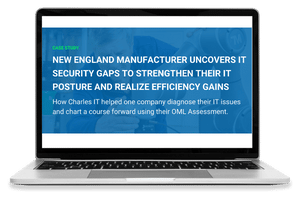 Case Study:
New England Manufacturer Uncovers IT Security Gaps To Strengthen Their IT Posture And Realize Efficiency Gains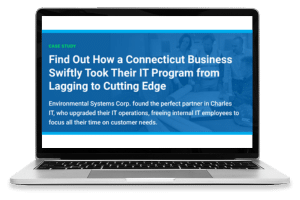 Case Study:
Find Out How a Connecticut Business Swiftly Took Their IT Program from Lagging to Cutting Edge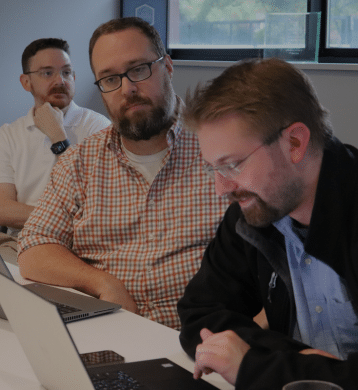 Operational Maturity Level (OML) Assessment
We take the time to get to know your business and how you like to operate because we believe that building real, partner-based relationships, gives us the ability to provide the best-in-class IT services and support that are tailored to you. 
The OML gives you x-ray vision into your company's IT environment and a 22-month IT roadmap complete with a budget forecast based on criticality designations.
We believe in this so much that we won't make you sign any binding contracts until you decide that we're the IT company for you.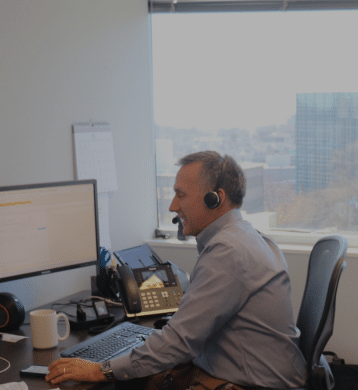 Do you feel that your business could be achieving more? Do you think your technology is holding you back and not helping you grow? Our network assessment will identify areas of weakness and potential danger spots in your company's IT systems.
And that's not all – our assessment is no-nonsense, unbiased, has no strings attached and is completely FREE.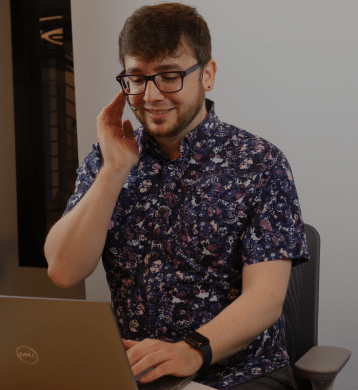 However much you plug and patch your IT systems, and update anti-virus software or firewalls, there will always be some weakness overlooked or system insecurity that people can exploit. This is why Charles IT offers vulnerability assessments to help you find and block any security holes and keep your systems safe. We offer: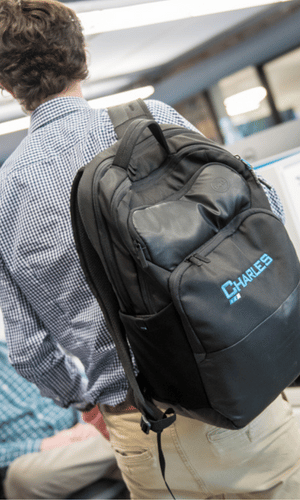 Endless Improvement - CBT Nuggets Learner Story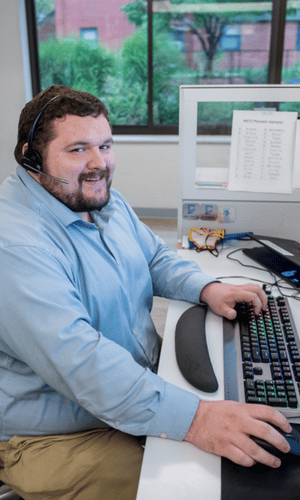 Rockstar Customer Service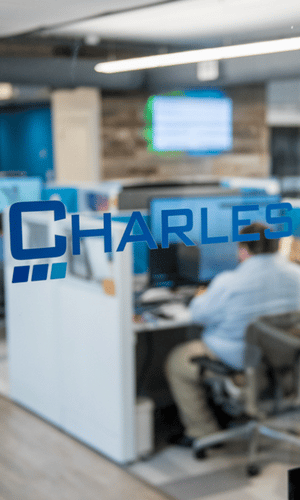 Practicing [ROI] Mindful IT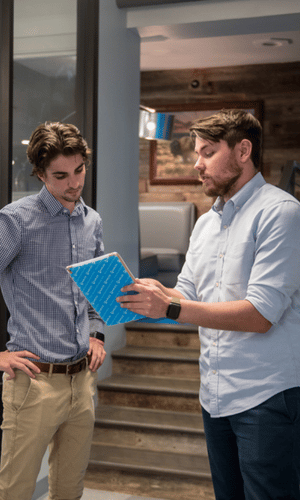 Financial Benefits of an MSP