Domain Name System (DNS) Management
Elevate employee productivity and security for both on-site and remote teams. 
Do you have any of these concerns?
If so, DNS Management should be the next stop on your IT Roadmap.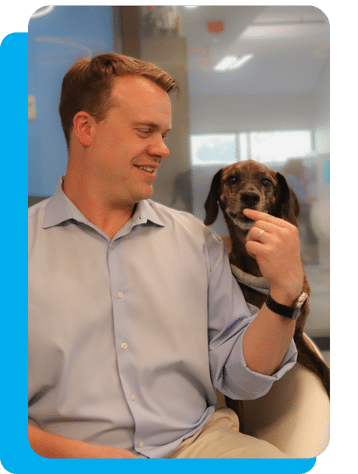 With countless websites to visit, maintaining focus is harder than ever.
For many SMBs, maintaining employee productivity is vital. Unfortunately, with how the internet is used today, people face a multitude of online distractions, hindering that productivity. 
Implementing DNS management as part of your organization's technical stack is like providing your team with a supercharged internet tool. It ensures fast, secure access to websites and emails, eliminating downtime and keeping distractions at bay.
With DNS management, your employees can concentrate on tasks that matter most, free from the hassle of slow-loading websites or email issues. Beyond productivity gains, it enhances your online security, creating a worry-free digital workspace.
Our DNS Management Services
DNS management helps implement necessary controls, audit trails, and safeguards to meet regulatory standards of finance, health, and defense related industries by ensuring secure, monitored access to critical data and services. 
Don't just take our word for it
It's always a great feeling when you know that someone has your back. Thanks for the fast response time and professional service, Matt!
Charles IT are ALWAYS so responsive and helpful. Truly the best!
Charles IT are always thinking of everything we're not. They listen to our needs and they don't just point out problems, they have solutions.
Resources
Recent blogs, articles and guides to help you improve your cybersecurity and compliance.