Leave your IT troubles to us, so you can get back to doing what you do best
Let us help you put your IT budget to better use
You can fully outsource your IT department to us, or we can augment your internal team with technology planning and management resources. These include data backup and recovery solutions, cybersecurity, 24/7 monitoring and support, proactive remote maintenance, and new technology selection and adoption.
Prior to any implementation, we use our OML assessment to understand your organization and processes so we can make the best recommendations for your needs. Our transparent flat-fee pricing means you can simplify your technology spend to predictable monthly investments and minimize unexpected costs.
Charles IT programs offer multiple levels of coverage, all of which can be customized for your business.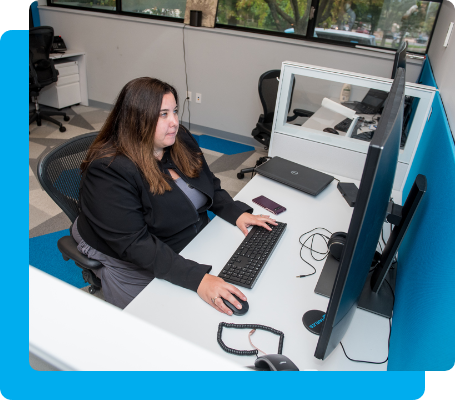 Rest assured: We've got your IT covered.
This is the perfect plan for people who never want to worry about any aspect of their IT ever again. We take care of everything.
When someone asks what your company does, you wouldn't say "managing information technology," would you?
If too much of your professional time and resources are spent outside your interest and expertise, and if IT issues distract you from growing your business, we have a suggestion.
For an easily budgeted, small, fixed monthly fee — a mere fraction of the cost of hiring a technician — we'll take away the worry, frustration and considerable cost of managing your IT environment.
Our managed IT services keep watch over your systems 24/7, and we step in the moment we discover anything amiss. In most instances, you won't know there was ever an issue.
This proactive approach to IT maintenance keeps small problems from becoming big… and expensive!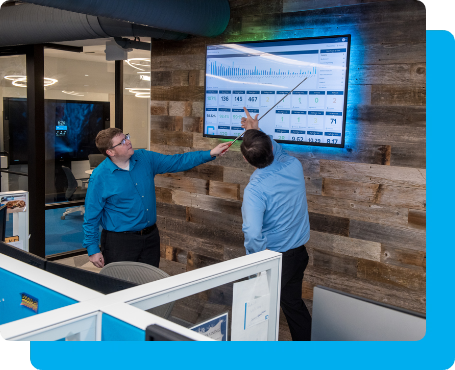 What can Unlimited Support mean for you?
By engaging Charles IT's Unlimited IT Support, you've got access to and ongoing support from one of Connecticut's leading technical experts, to monitor your systems 'round the clock, to keep your business moving forward.
Presenting the Cost-Effective Alternative to In-House IT Management
Our intelligent remote monitoring tools and 24/7 back-office services provide expert, cost-effective IT management to make sure your systems operate as required and deliver the ROI you expected.
Server Monitoring and Care
Desktop Monitoring and Care
Mobile Device Management
Network and Security Assessments
Server Monitoring and Care
We utilize active-yet-unobtrusive software to track and analyze your server activity around the clock. When a system or function fails to work properly, an alert is generated and our team will immediately investigate the issue. Once we've identified the problem, we'll take steps to fix it — remotely at first, and we'll escalate our response as necessary.
Desktop Monitoring and Care
Mobile Device Management
Network and Security Assessments
Let us answer any questions you have about our managed IT services. We'll show you the simplest and most affordable way to keep your IT network in top form.
Don't just take our word for it
It's always a great feeling when you know that someone has your back. Thanks for the fast response time and professional service, Matt!
Charles IT are ALWAYS so responsive and helpful. Truly the best!
Charles IT are always thinking of everything we're not. They listen to our needs and they don't just point out problems, they have solutions.
Resources
Recent blogs, articles and guides to help you improve your cybersecurity and compliance.