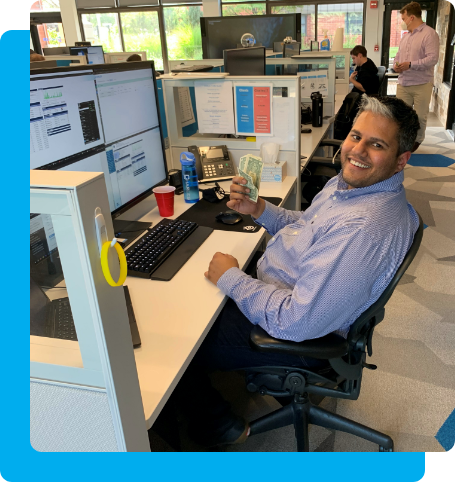 Be rewarded for sharing your experience
As one of our valued customers, you already know the benefits you get from our services:
By recommending partners, associates, or professional contacts, you can help them enjoy responsive IT and reap some rewards for yourself.
We provide a CASH BONUS of $25 for each referral, and if they sign up for our service, you will get an additional $500!
Just complete both yours and your friends details below, and you've got some CASH coming your way!