External Vulnerability Scanning
Are you feeling a little exposed in
your business?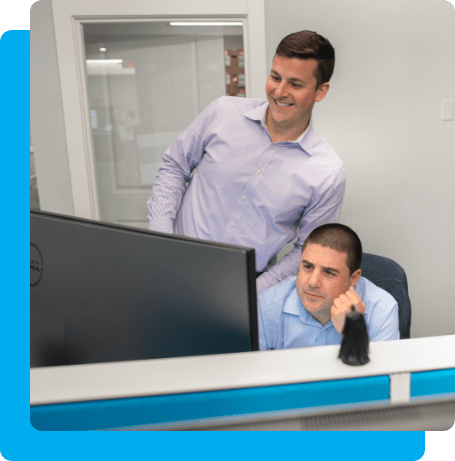 Many data breaches today are avoidable.
Critical vulnerabilities can create colossal problems for your security posture. For example, a hacker may penetrate your network and steal sensitive data like medical records or other personally identifiable information (PII).
Businesses need to stay ahead of threats and protect themselves by educating their team and having their network tested on a regular basis. These vulnerability scans are a critical component of any security and compliance program to safeguard data.
Charles IT can help safeguard your business with External Vulnerability Scans. These scans will look for areas of compromise within your network, and the report will explain all the areas that need to be addressed.
Additionally, we will collaborate with you to create a long-term plan to keep your network healthy and out of the hands of hackers.
Our External Vulnerability Scanning Services
Businesses required to maintain certain compliance standards must undertake periodic external vulnerability scanning.
Don't just take our word for it
It's always a great feeling when you know that someone has your back. Thanks for the fast response time and professional service, Matt!
Charles IT are ALWAYS so responsive and helpful. Truly the best!
Charles IT are always thinking of everything we're not. They listen to our needs and they don't just point out problems, they have solutions.
Resources
Recent blogs, articles and guides to help you improve your cybersecurity and compliance.