Security Information & Event Management (SIEM)
Monitoring without impact and maintaining your compliance
Has your business ever
experienced any of these?
If so, your business is at high risk of another attack.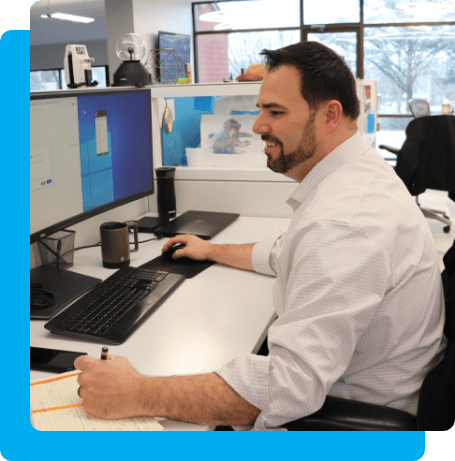 24/7/365.
We've got your back.
There are always going to be hackers trying to penetrate your network, searching for your valuable data.
They will do whatever it takes to steal it — infecting your devices with malware and other various malicious software.
Our Security Information and Event Management (SIEM) solution is layered to keep your infrastructure secure from attacks and remediate them by quickly locating issues in your network so they can be fixed.
Most regulations require an SIEM solution; stay compliant by having Charles IT collect and store logs, as well as reviewing logs and monitoring your infrastructure for suspicious activity.
We'll monitor your infrastructure for suspicious activity around the clock.
Businesses required to maintain certain compliance standards must maintain thorough incident reporting.
Don't just take our word for it
It's always a great feeling when you know that someone has your back. Thanks for the fast response time and professional service, Matt!
Charles IT are ALWAYS so responsive and helpful. Truly the best!
Charles IT are always thinking of everything we're not. They listen to our needs and they don't just point out problems, they have solutions.
Resources
Recent blogs, articles and guides to help you improve your cybersecurity and compliance.