Managed Detection & Response (MDR)
Detect and respond to threats before they wreak havoc on your systems.
Has this ever happened in your business?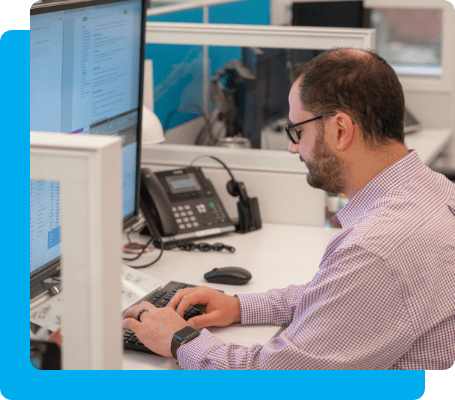 Your own 24-hour surveillance team
The threat landscape is ever-changing, and persistent hackers are finding new ways to penetrate your infrastructure. This means that firewalls, antivirus software, and antimalware are simply no longer enough to protect your business.
Our Managed Detection and Response (MDR) solution stops even the stealthiest attackers in their tracks. By detecting malicious activity and malware early, it will help to remediate threats to your infrastructure.
Stay on top of your business and ahead of threats!
Our Detection and Response Services
Charles IT's Managed Detection and Response solution detects intrusions, malicious activity and malware, and assists in incident response to remediate threats.
Businesses required to maintain certain compliance standards must have strict security protocols in place, including detection and reporting measures.
Don't just take our word for it
It's always a great feeling when you know that someone has your back. Thanks for the fast response time and professional service, Matt!
Charles IT are ALWAYS so responsive and helpful. Truly the best!
Charles IT are always thinking of everything we're not. They listen to our needs and they don't just point out problems, they have solutions.
Resources
Recent blogs, articles and guides to help you improve your cybersecurity and compliance.