Protect your devices and data from unauthorized users.
Has your business ever faced these scenarios?
You'd be amazed how often this kind of thing happens to businesses.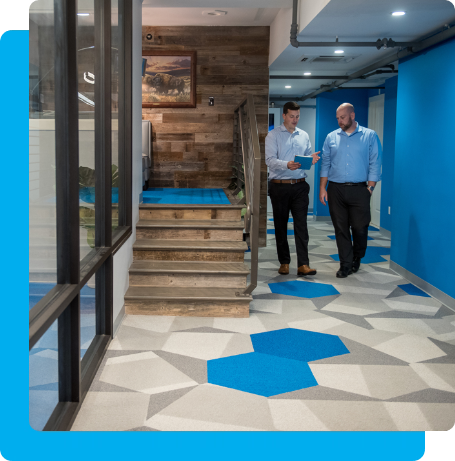 Endpoint Encryption protects against unauthorized access
Security awareness training only goes so far in preventing your employees from exposing sensitive data, either accidentally or intentionally. One thing you can control is the damage caused via misplaced or unattended devices.
Charles IT's endpoint encryption solution is here to help you block unauthorized users from stealing your data and wreaking havoc on your systems.
Endpoint encryption offers the best way to safeguard your systems, devices and data from unauthorized access. Not only can it prevent external bad actors from accessing sensitive information, it can also protect against the elusive insider threat.
Our Endpoint Encryption Services
Protect your devices from unauthorized access, no matter what.
Businesses required to maintain certain compliance standards must provide their employees with periodic Security Awareness Training.
Don't just take our word for it
It's always a great feeling when you know that someone has your back. Thanks for the fast response time and professional service, Matt!
Charles IT are ALWAYS so responsive and helpful. Truly the best!
Charles IT are always thinking of everything we're not. They listen to our needs and they don't just point out problems, they have solutions.
Resources
Recent blogs, articles and guides to help you improve your cybersecurity and compliance.