Be alerted of compromised credentials in real-time so you can reset and secure your accounts.
Are you guilty of any of these?
If so, your accounts could easily be compromised by hackers.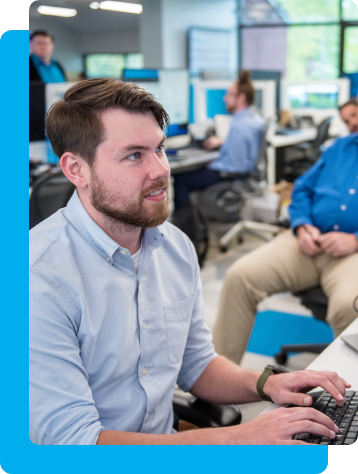 Chances are, you've been hacked but you don't even know it.
Studies show that more than 80% of US companies have been hacked, and most don't even know it. Stolen credentials are big bucks for cyber criminals, who sell them on the dark web to the highest bidder.
A lack of training and caution could expose your employees' credentials to a breach. As well as offering security training on password best practices, we can monitor the dark web for your stolen credentials.
Our Dark Web Monitoring system alerts you instantly if your credentials are compromised, allowing you to secure your accounts before it's too late.
Our Dark Web Monitoring Services
Charles IT's real-time monitoring and alert system keeps your data out of the wrong hands.
Businesses required to maintain certain compliance standards must proactively enforce password and access management protocols. Conducting periodic dark web scans can identify weak and compromised passwords and prevent a breach before it's too late.
Don't just take our word for it
It's always a great feeling when you know that someone has your back. Thanks for the fast response time and professional service, Matt!
Charles IT are ALWAYS so responsive and helpful. Truly the best!
Charles IT are always thinking of everything we're not. They listen to our needs and they don't just point out problems, they have solutions.
Resources
Recent blogs, articles and guides to help you improve your cybersecurity and compliance.