Multi-Factor Authentication (MFA)
Don't rely on passwords alone to secure your accounts
Can you protect your business from this?
Unfortunately, in most cases, your employees will do as they're asked.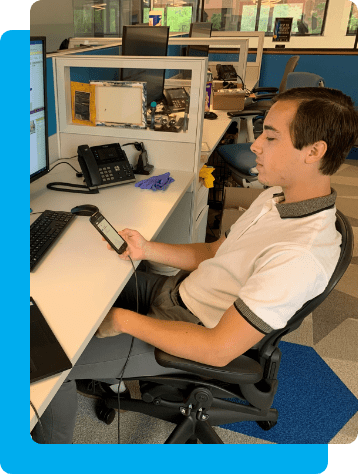 Phishing attacks are one of the biggest threats to businesses
If an employee is tricked into sharing their credentials with a cybercriminal, it can cost their company thousands or even millions of dollars.
Multi-Factor Authentication (MFA), also called Two-Factor Authentication (2FA), is a security enhancement that provides a secondary login credential in addition to the primary password. This can include a one-time code sent to a personal device, or a biometric challenge like a fingerprint scan. If a cybercriminal somehow obtains the primary password, they will be stopped by the secondary MFA requirement.
Businesses can protect themselves by requiring all employees to perform this secondary verification of identity during the login process, increasing protection against any possible attack.
Our Multi-Factor Authentication Solutions
Having Charles IT safeguard your priceless data by deploying this extra layer of protection may help you save millions!
Businesses required to maintain certain compliance standards must have strict multi-factor authentication protocols in place for their data security.
Don't just take our word for it
It's always a great feeling when you know that someone has your back. Thanks for the fast response time and professional service, Matt!
Charles IT are ALWAYS so responsive and helpful. Truly the best!
Charles IT are always thinking of everything we're not. They listen to our needs and they don't just point out problems, they have solutions.
Resources
Recent blogs, articles and guides to help you improve your cybersecurity and compliance.