We take care of your IT systems so you can focus on delivering on time.
Are you experiencing these problems?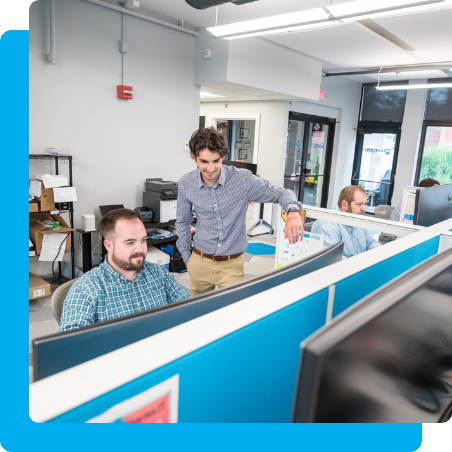 Charles is here to eliminate your inefficiences
Manufacturers have to deal with complex supply chains, logistical roadblocks and cybersecurity concerns on a daily basis. Charles is here to ensure that technology solves these issues, rather than making them worse.
Through responsive IT support, proactive maintenance and industry leading technology solutions, we help manufacturers plug inefficiencies and hit their deadlines.
IT Solutions for Manufacturers
External Vulnerability
Scanning
Security Awareness Training
Security Information & Event Management
Multi-Factor Authentication (MFA)
Managed Detection & Response (MDR)
Backup & Disaster Recovery
Helping manufacturers everywhere