The Process of Achieving SOC 2 Certification: A Checklist
Important to the success of any certification is a well-defined process. Here we outline some steps you should take at the beginning of your SOC 2 compliance path.

Define your goals
You may want to ask yourself what you need the SOC 2 report for. Is it because your customers require you to be SOC 2 certified? Is it part of your business strategy to gain an advantage over your competitors? Or are you doing it for compliance purposes? Having a goal can help align your focus and ensure that you can properly measure your compliance success.

Select the trust principle(s) to focus on to determine the scope
Identify which of the five trust principles apply to your organization. For example, if your business only stores customer data and doesn't process any information, then you don't need to be audited for the processing integrity principle. The American Institute of Certified Public Accountants (AICPA) requires all service organizations to comply with the security TSC, particularly because it prevents unauthorized access and removal of data, incorrect processing, and system failure. Complying with the remaining four criteria is optional and depends on the services you offer and your business goals. For instance, if you run an online store, you'll have to prioritize process integrity and availability after complying with the security TSC.

Pick the type of report
Picking the type of SOC 2 report you need, Type 1 or Type 2, will depend on your company's specific objectives and requirements. As explained previously, a Type 2 SOC 2 report is generally more comprehensive than a Type 1 report, as it provides your customers with a higher level of assurance.

Work with a third-party auditor
Once you've identified the trust principle or principles you want to focus on, you should focus on selecting a trusted outside auditor. This auditor will help you examine your company's security policies with complete objectivity and give you a clearer picture of your current cybersecurity processes against SOC 2 compliant processes. Working with an auditor with plenty of experience in your specific industry will be more beneficial for you, as they are likely to be already familiar with the process. Check the firm's peer review. It will provide you with information about how well a specific firm is adhering to AICPA standards. Firms with a positive peer review are the best options for an SOC 2 assessment.

Conduct tests
The next step is to conduct comprehensive tests to evaluate your organization's current cybersecurity posture against SOC 2 standards. You can partner with a trusted managed IT services provider (MSP) like Charles IT to perform a security gap assessment to identify any cybersecurity weaknesses in your infrastructure. A gap assessment will ensure your company is prepared for its SOC 2 audit by helping you detect any weaknesses in your security controls and policies that need to be addressed before the audit. This will test your company's security controls and policies to determine if they are working as intended.

Undergo the actual audit
The SOC 2 audit must be performed by an independent certified public accountant (CPA). During this time, the auditor will check if your cybersecurity systems are SOC 2 compliant and if you're following the correct processes in managing those systems. You'll be required to answer questions regarding confidentiality and security, and submit evidence that you are adhering to the cybersecurity protocols you implemented.
Proactive monitoring of compromised information. This gives you enough time to respond to a potential threat and prevent a data breach.
Round-the-clock monitoring A good dark web monitoring service should have the capability to monitor black market sites, private websites, and hidden chat rooms for stolen business or personal information.
Threat intelligence A dark web monitoring solution with good threat intelligence can evaluate industry patterns and use that information to protect your business from cyberattacks.
What Should Be Included in Cybersecurity Awareness Training?
Every program should incorporate some of the same elements, including educating employees about the following:

Different kinds of threats
Staff must be trained to know and identify spam, phishing scams, social engineering attacks, and the various types of malware, including ransomware.

Password security
Employees must understand why it's essential to set strong passwords (i.e., ideally 16 characters or more and have lower and uppercase letters, numbers, and symbols).

Email and internet use
Staff must be taught to be cautious about opening an email from unknown senders and clicking on links from a suspicious email.

Social media best practices
Employees must be trained to follow cybersecurity best practices when accessing personal or company social media accounts. Policies must state dos and don'ts when browsing social media, receiving direct messages, and accessing social media on personal and/or company-issued devices.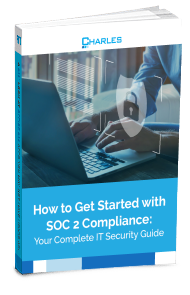 Save it for later. Download the PDF version of this ebook!