HOW TO GET STARTED WITH SOC 2 COMPLIANCE: YOUR COMPLETE IT SECURITY GUIDE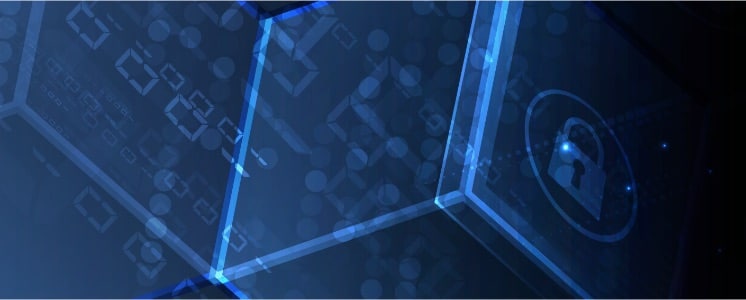 Everywhere you turn these days, you hear about cybersecurity breaches. So, there's no doubt that IT and data security is on the mind of your customers as well. Organizations that do a lot of business online transmit a large amount of sensitive data every day. Cybersecurity breaches can happen anytime, so it's vital for businesses to take extra measures to ensure that private digital information is protected from various cyber threats.
One way to ensure your practices are up to par is to obtain an SOC 2 certification. SOC 2 has become a practical necessity for any service provider that stores or transmits customer data. Moreover, it's also a sign to customers that you take data security seriously, giving you a distinct competitive advantage once you have SOC certification.
However, the process of preparing for an SOC audit can be time-consuming and complex. That's why we've created this guide to answer all your questions regarding this arduous yet vitally important process.
We understand that keeping up with the constantly evolving compliance landscape can be demanding, especially if you're relying entirely on in-house resources to conduct IT security assessments. That said, it's important to view compliance not as a burden, but as a competitive advantage that can earn you more lucrative contracts, as well as retain existing ones.
In this guide, we break down the basics of SOC compliance. Note that while SOC 1 compliance was developed with accounting firms in mind to standardize internal controls over financial reporting (ICFR), SOC 2 revolves around trust service principles, which will be the primary focus of the information shared here.
Achieving compliance is practically mandatory for today's service-based organizations, such as cloud providers and other SaaS companies. It's also a legal necessity for any organization that needs to be compliant with the Sarbanes-Oxley Act (SOX). That said, there's far more to compliance than red tape and gaining a competitive edge – it also helps you establish a strong security posture, allowing your business to thrive.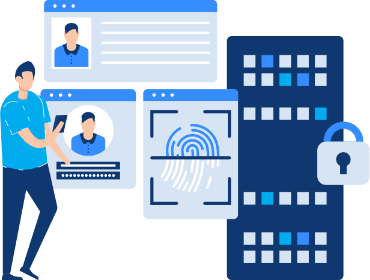 What is SOC 2 Compliance and Why is It Important?
If you are a company or service provider that stores or transmits personally identifiable customer data, then you've probably been asked about SOC compliance. If not, then it's only a matter of time until you will be.
While SOC 1 compliance was developed with accounting firms in mind to standardize internal controls over financial reporting (ICFR), SOC 2 revolves around trust service principles. SOC 2 has become a practical necessity for any service provider that stores or transmits customer data. Both, however, are important audits in the age of cloud computing.
SOC 2 compliance has become a practical necessity for almost all service-based companies, and it's a requirement for meeting the demands of the Sarbanes-Oxley Act (SOX).
It's wise to allow for plenty of time to get prepared for an SOC audit. Because of the complex nature of the process, it's also not something you want to dive into with being informed. When deciding whether to invest in an SOC certification, you'll want to carefully consider your options.
In this guide, we'll examine how SOC compliance benefits your business, as well as the steps to achieving SOC certification, which security measures to examine, and how a managed service provider (MSP) can be your biggest ally in the process. But first, let's take a review the basics about SOC compliance. Before you even start the process, you should consider the difference between SOC 1 and SOC 2, and their subsequent types.
What are service organization controls?
The American Institute of Certified Public Accountants (AICPA) developed SOC frameworks to verify the various technical controls and policies in use in today's organizations. This guiding principle applies to both SOC 1 and SOC 2 certification, but that's largely where the similarities end.
If you're a service entity, then you will want to focus on SOC 2 type-2 compliance. Doing so can bring many benefits, such as increased customer trust and brand reputation. In addition to that, it helps ensure a high level of security maturity, thus reducing organizational risk.
Let's examine the difference between both types of reports, so you can fully grasp the reason we recommend SOC 2 certification.
The Difference Between SOC 1 and SOC 2
SOC 1 compliance considers internal control over financial reporting, while SOC 2 compliance considers how you protect customer data. Both provide critical insight into your technical and operational environment.
Achieving SOC 1 compliance validates your efforts to maintain internal controls over financial reporting to the highest standard. It is a necessity for service providers working in areas like payroll processing and other finance institutions.
A closer look reveals important distinctions between these two types of certification.
SOC 1 concentrates on accountability in financial operations. It is an evolution of the earlier SAS 70 auditing standards. SOC 1 examines an organization's internal control over financial reports to ensure that controls are designed and operating optimally so that they don't negatively impact financial statements.
By contrast, SOC 2 focuses on how you secure your customer data. This certification was created in response to the rapid rise in cloud computing and is more complex in nature. For example, SOC 2 centers around five key areas known as the Trust Services Criteria: security, availability, processing integrity, confidentiality, and privacy.
Both SOC 1 and SOC 2 audits come in two forms: type 1 focuses on the status of your policies and processes at a given moment in time, while type 2 focuses on how effective these policies are over a given time period (at least six months).
Why do you need an SOC 2 audit?
SOC 2 has a much greater reach than SOC 1 because it applies to any company that stores or transmits customer data. As such, it has become a practical necessity for service providers like SaaS businesses and other cloud companies.
Importantly, even if your organization doesn't process financial data, it still needs to achieve SOC 2 compliance. That's because SOC 2 validates your efforts to protect client data. This includes not only financial data, but all personally identifiable data.
SOC 2 also requires the implementation of a long-term IT security strategy to protect your systems against new and emerging threats. In addition to security, the SOC 2 framework also covers service availability and processing integrity to ensure a smooth operation of your critical services.
What about SOC 3 reports?
You might also have heard of the SOC 3 report. This is much the same as an SOC 2 report, with the main exception that it's designed for general use. SOC 3 reports don't contain any confidential information about your operational or technical environment, so service firms can use them as marketing collateral to give to their prospective companies.
The Difference between SOC 2, Type 1 and Type 2 Compliance
It's important to understand that SOC 2 compliance can be achieved with an SOC 2 Type 1 or SOC 2 Type 2 report. Both reports support an environment that proactively ensures a high standard of information security and privacy.
An SOC 2 type-1 report is the obvious starting point, since it evaluates your current situation at a given point in time. This allows you to identify areas in need of improvement, determine your security maturity, and validate your current efforts to secure client data. The report describes how your systems align with the relevant trust principles to let you compare your current situation alongside the one you want to achieve.
But to truly take SOC 2 compliance to its peak level, you'll want to see an SOC 2 Type 2 certification. A type-2 report evaluates the operational effectiveness of the controls and measures specified in your original type-1 report over a given period of time. The minimum period is six months, although many service organizations obtain type-2 reports yearly.
This requires an ongoing commitment, in large part because the information security landscape is changing all the time. Compliance, just like security, must be proactively maintained to guard against new and emerging threats and future demands.
It should also be noted that there is no risk score or grading system in either of the SOC audits. Instead, auditors provide an opinion on how well your organization adheres to the five trust service principles.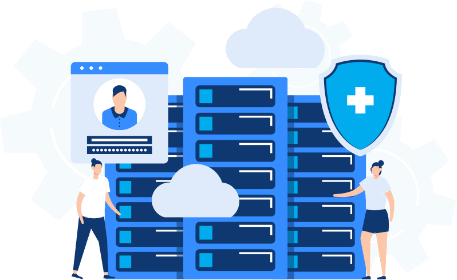 How Can Your Business Achieve SOC 2 certification?
The first thing to consider when beginning SOC 2 certification is to decide how you will focus your efforts. The American Institute of CPAs (AICPA) has created Five Trust Principles that apply to SOC 2 audits.
There's significant overlap in some of the principles, but these criteria will help ensure you don't miss anything important, while also helping you align your strategy to the priorities of your clients.
Let's review the Five Trust Principles in detail here.

Trust Principle 1: Security
This principle measures how well your systems and data are safeguarded against unauthorized information disclosure or access. Information security is the overarching purpose of the SOC 2 standards. Your systems must be able to prevent unauthorized access to sensitive data that's either in transit or at rest. Good and proven measures to ensure a high standard of security include data encryption, multi-factor authentication (MFA), and constant monitoring. Security controls must exist at both the front and back end of your information systems. From the front end, a strong password policy, backed up by MFA, will help keep accounts belonging to customers and employees safe. From the back end, you need to implement measures like intrusion detection and prevention and firewalls.
Trust Principle 2: Availability
Availability refers to whether your systems and data are available for use and operation
to meet your organization's goals. When it comes to managed services, the service level agreement (SLA) is the most important document a customer will ever sign. This contract defines essential parameters, such as the minimum amount of availability of the service and the maximum amount of time to answer any customer support requests. SOC 2 compliance must align with your SLAs to ensure the high availability of all systems that are responsible for securing confidential customer data. This can be helped by ongoing service monitoring and cloud backup and disaster recovery, complete with automated rollovers in case the primary system fails.
Trust Principle 3: Progressing Integrity
Processing integrity focuses on how your company processes data, specifically whether it is timely, accurate, and authorized. There's a significant amount of overlap between processing integrity and availability in that it determines whether your information security systems
are reliable. The processing of security-related data, such as event logs, must be complete, timely, and accurate, as well as aligned with organizational objectives. Ongoing, round-the-clock monitoring is naturally an essential part of meeting the demands of the processing integrity criteria. With real-time, data-driven insights, organizations can protect against cyber threats and other issues proactively. In financial transactions, it shows to clients that their transactions are complete, valid, and accurate.
Trust Principle 4: Confidentiality
Confidentiality is concerned with the protection and handling of confidential customer information as guaranteed or agreed upon. As a service provider, you need to know who has access to your and your clients' data, and how it is stored and transmitted to other parties. Again, there's a high degree of crossover with the other trust services criteria, but confidentiality focuses more on how sensitive information is kept secret, rather than the right to privacy itself. Data encryption is the single most important factor when it comes to ensuring confidentiality. Even if an outsider does manage to intercept sensitive data at rest or in transit, encryption will ensure that it remains useless to them. Finally, you also need to categorize information on the basis of its sensitivity level, as this will help you determine which security protocols to apply.
Trust Principle 5: Privacy​
This principle covers how your company collects, uses, retains, discloses, and destroys the personal information of your customers. Is it in accordance with the Generally Accepted Privacy Principles (GAPP) and your organization's privacy agreement? With the rise of surveillance capitalism, it's hardly surprising that privacy has become a major concern for both consumers and business customers. Privacy refers to the right people have to decide who has access to which information pertaining to them, and how and what they use it for. Privacy should be ensured by design and default, per regulations like GDPR or CCPA. Clients should be afforded full control over which information they divulge, and which controls are in place to protect it. Again, using data encryption and MFA can help customers protect their privacy. Service providers must be completely transparent about which information they collect and why, as per the criteria set out in the generally accepted privacy principles (GAPP).
These principles cover a lot of ground, so that's why we've created a step-by-step guide to help you define a process to follow when starting out.
The Process of Achieving SOC 2 Certification: A Checklist
Important to the success of any certification is a well-defined process. Here we outline some steps you should take at the beginning of your SOC 2 compliance path.

Define your goals
You may want to ask yourself what you need the SOC 2 report for. Is it because your customers require you to be SOC 2 certified? Is it part of your business strategy to gain an advantage over your competitors? Or are you doing it for compliance purposes? Having a goal can help align your focus and ensure that you can properly measure your compliance success.

Select the trust principle(s) to focus on to determine the scope
Identify which of the five trust principles apply to your organization. For example, if your business only stores customer data and doesn't process any information, then you don't need to be audited for the processing integrity principle. The American Institute of Certified Public Accountants (AICPA) requires all service organizations to comply with the security TSC, particularly because it prevents unauthorized access and removal of data, incorrect processing, and system failure. Complying with the remaining four criteria is optional and depends on the services you offer and your business goals. For instance, if you run an online store, you'll have to prioritize process integrity and availability after complying with the security TSC.

Pick the type of report
Picking the type of SOC 2 report you need, Type 1 or Type 2, will depend on your company's specific objectives and requirements. As explained previously, a Type 2 SOC 2 report is generally more comprehensive than a Type 1 report, as it provides your customers with a higher level of assurance.

Work with a third-party auditor
Once you've identified the trust principle or principles you want to focus on, you should focus on selecting a trusted outside auditor. This auditor will help you examine your company's security policies with complete objectivity and give you a clearer picture of your current cybersecurity processes against SOC 2 compliant processes. Working with an auditor with plenty of experience in your specific industry will be more beneficial for you, as they are likely to be already familiar with the process. Check the firm's peer review. It will provide you with information about how well a specific firm is adhering to AICPA standards. Firms with a positive peer review are the best options for an SOC 2 assessment.

Conduct tests
The next step is to conduct comprehensive tests to evaluate your organization's current cybersecurity posture against SOC 2 standards. You can partner with a trusted managed IT services provider (MSP) like Charles IT to perform a security gap assessment to identify any cybersecurity weaknesses in your infrastructure. A gap assessment will ensure your company is prepared for its SOC 2 audit by helping you detect any weaknesses in your security controls and policies that need to be addressed before the audit. This will test your company's security controls and policies to determine if they are working as intended.

Undergo the actual audit
The SOC 2 audit must be performed by an independent certified public accountant (CPA). During this time, the auditor will check if your cybersecurity systems are SOC 2 compliant and if you're following the correct processes in managing those systems. You'll be required to answer questions regarding confidentiality and security, and submit evidence that you are adhering to the cybersecurity protocols you implemented.
Once the auditor has determined that your cybersecurity processes are well-documented and strictly followed, you will receive a SOC 2 certificate based on the trust principle you selected. And now you must think about maintenance of your SOC 2 certification. Your organization needs to conduct annual audits to guarantee that your cybersecurity measures can keep your customers' sensitive information safe from mishandling and emerging cyber threats.
Most Common SOC 2 Compliance Mistakes to Avoid
When preparing for your first audit, you don't have the benefit of learning from prior experience. However, we've done the homework for you. Here are five of the common mistakes to be aware of when preparing for your first audit:
1. Not having a dedicated project manager
Meeting the SOC 2 data security requirements is no easy task, especially if you don't have a fully staffed IT department. Few smaller businesses have those kinds of resources, and instead need to enlist the help of a designated project manager. Having a project manager is vital for streamlining the flow of information around your company. After all, SOC 2 compliance requirements are broad in scope, requiring businesses to collect data from across their operations. Having a single point of contact to oversee the process will help things go much faster and more efficiently.

2. Not performing external vulnerability testing
When preparing for an SOC 2 audit, it's imperative that you first do everything you can to locate and resolve any potential vulnerabilities. This is best achieved by running a gap assessment to evaluate your entire computing infrastructure from an outside perspective. In some ways, a gap assessment is like a practice audit. You might also consider combining your gap assessment with penetration testing. Also known as pen testing, this method uses a similar range of methods to infiltrate your network as those cybercriminals use, thereby identifying more sophisticated potential attack vectors.

3. Confusing the five trust service principles
The trust services framework identifies five main areas that will be evaluated during an audit. There's a fair amount of crossover between them, but the most important one is the Security criteria, which is also known as the SOC 2 common criteria. It addresses the risk management requirements that apply across the other four criteria too. For example, the security criteria mandate end-to-end encryption to protect customer data in transit. This safeguards both privacy and confidentiality while also securing sensitive data from data exfiltration. Some of your clients may ask for all criteria to be included in your report, so it makes sense to take a comprehensive approach.

4. Not documenting your security program
You can't protect what you don't know, which is why every information security program needs to be thoroughly documented. For example, NIST clearly sets out cybersecurity requirements across a range of categories, and it is one of the most widely recognized global standards. If your controls align with NIST, and you have the documentation to prove it, you should be much closer to passing an SOC 2 audit. Your documentation should be accompanied by a complete inventory of your digital assets, including individual endpoints, virtual machines, mobile devices, and user accounts. An SOC 2 compliance report will evaluate every data-bearing device and system in your organization, so it's important to have a comprehensive documentation and up-to-date system inventory.

5. Failing to carry out a readiness assessment
It might be tempting to schedule an SOC 2 audit as soon as possible, but it's vital to make sure you're ready. Failing an audit can cause serious problems, such as lost business or failure to comply with other federally mandated regulations. Before you engage an auditor, you should have already had a gap assessment and given yourself a chance to patch any vulnerabilities it uncovered. It's also important to carry out interim testing, especially when you're applying any new security controls. If you're performing an SOC 2 Type 2 report, which is typically based on a six- to nine-month period, you should carry out an interim readiness assessment about three months in advance.
Once you have defined your scope, selected trust principles and outlined your plan, the next thing you'll want to evaluate is the existing security protocol you have in place to support best practices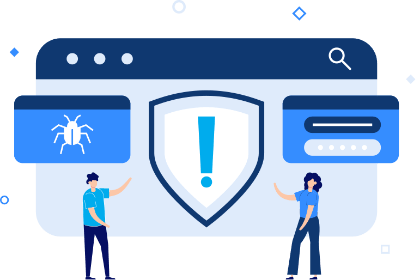 What Are the Important Security Measures to Consider for SOC 2 Compliance?
When it comes to achieving SOC 2 certification, your security controls will only be deemed effective if you are taking appropriate measures and using critical security protections. We understand the underhanded methods cybercriminals use most often and that their techniques are constantly evolving. Therefore, we also understand how best to protect inherent weak spots. When it comes to safeguarding your systems and data, there's no room for error.
Let's take a look at some security best practices you'll need to have in place in order to achieve SOC 2 certification.
Understanding how End-to-End Encryption Affects Security
End-to-end encryption enables secure and private communication between two endpoints. It turns data in transit into something that hackers will be unable to make sense of, even if they do manage to intercept it. End-to-end data encryption applies encryption to all outgoing communications before they can leave the device, and only the target device or user account can decipher it.
One of the favorite attack vectors for cybercriminals is to intercept sensitive data in transit. For example, hackers often listen in on unsecured wireless networks, like those found in public places and often used by remote workers. Even if your network and endpoints themselves are safe, threats like wireless eavesdropping and man-in-the-middle attacks can result in disaster. This is why data encryption is critical for all data at rest or in transit.
It's a critical layer of security for all digital communications, and you should avoid using channels that don't support it.
Although encryption is now standard in business communications, it's important to remember that many systems still don't support it. For example, SMS messages aren't encrypted, which means they can theoretically be intercepted by anyone with the right tools.
SOC 2 and Data Encryption
SOC 2 compliance addresses data encryption in section CC6 – Logical and Physical Access. The five trust services criteria addressed in SOC 2 audits include security and privacy. These things can only be achieved if your communications are secured. CC6 also covers endpoint encryption and logical access controls to software, services, and infrastructure.
Specifically, section CC6.8 mandates that organizations implement controls to prevent, detect, and remediate the injection of malicious or unauthorized software.
When scanning your network for vulnerabilities and preparing for an SOC 2 audit, the auditor will search for any outdated security protocols, as well as unencrypted communications. For example, if it detects a web-hosted asset that uses an outdated security protocol, like SSL or TLS 1.0, it will immediately flag it for review. This will give you a chance to bolster security to reduce risk and meet the requirements necessary for a successful SOC 2 audit.
SOC 2 section CC6 also specifies the need to secure and encrypt data at all times, including when it's at rest. Regardless of the physical safeguards put in place to protect servers or other computing assets, every storage device and system must be encrypted too. For example, you can protect your Windows workstations by using BitLocker, which is included in Windows 10 Professional.
Endpoint encryption is especially important for mobile devices like smartphones and laptops, since there's a much higher risk of them getting lost or stolen. The same applies
to portable storage devices, such as USB drives. Finally, don't forget about cloud-hosted assets like virtual machines and online storage services, which may only offer end-to-end encryption but don't encrypt data at rest by default.
An Overview of Encryption Standards
Encryption protocols regularly evolve to protect against new and emerging threats. For example, the current standard for protecting communications over the web is Transport
Layer Security (TLS) 1.3, which was introduced in 2018. On top of securing data at rest, it must be transmitted whilst being protected by TLS. Be aware, however, that TLS is often confused with SSL, which was a much earlier standard. SSL contains several vulnerabilities, and security experts recommend against using it.
Modern security protocols follow the advanced encryption standard (AES), typically using the 256-bit (AES-256) key size. This means there are 2256 possible key combinations,
which would take an immeasurably long period of time for any current or foreseeable future hardware to crack using a brute-force attack. That said, key size is not the only thing that's important, and some algorithms have other known vulnerabilities hackers might exploit.
Working with an MSP that understands the difference in these encryption protocols and current standards is the best way to ensure your data is safe. These IT professionals can also help you with proactive approaches as well.
Why Managed Detection is Helpful for SOC 2 Type 2 Compliance
Having a strong managed detection and response (MDR) program is key to having a successful SOC 2 Audit. That's because MDR is a proactive approach driven by detecting
threats using real-time data and insights, and, as such, it also helps you maintain compliance.
Let's examine some of the ways that MDR can not only help with SOC 2 compliance but also aid in strengthening your business:

1. Detect hidden and unknown threats
The days when cybersecurity revolved around antivirus software and firewalls are long gone, so reactive measures aren't nearly enough to protect against hidden and unknown threats. MDR goes beyond basic monitoring to provide heuristic scanning and detection of suspicious activities in addition to known threat signatures.

2. Respond quickly to attacks and threats
MDR provides a means to monitor attack campaigns over time to develop a complete audit trail and map out every individual attack vector. With automated alerts based on real-time data-driven insights, MDR saves time over chasing individual alerts and allows you to quickly investigate the impact of each threat. This also makes it easier to perform a root cause analysis to uncover hidden vulnerabilities you might not have known existed.

3. Protect customer data and your brand
Customers of SaaS and other service-based companies make their purchase decisions based on trust and transparency. No one wants to do business with a high-risk vendor, which is why clients often ask their vendors to provide proof of SOC 2 compliance. MDR offers peace of mind by ensuring you're always kept informed about cyber threats to protect against them before they cause reputational damage

4. Prepare for future SOC 2 type 2 audits
Organizations also need to maintain their compliance efforts, which is why many have an SOC 2 report carried out every nine to 12 months. This evaluates the performance of your security systems and procedures over a certain timespan. MDR makes this easier, since it provides a complete audit trail of every potentially risky activity and cyber threat. That way, you have a full documentation of how attempted attacks were thwarted.

5. Free up internal company resources
As an outsourced solution, MDR frees up time and money while offering you the same standard of cybersecurity that was previously only available to much larger organizations. MDR detects and contains all incidents at machine speed by using cutting-edge solutions like artificial intelligence. At the same time, human expertise can be brought in on demand to evaluate threats and alerts and remediate before it's too late
It's easy to see why having a solid MDR program positively correlates with SOC 2 compliance. Now let's examine which measures support a strong MDR program.
How External Vulnerability Scanning Can Help with SOC 2 Data Security
Continuous vulnerability scanning is a proactive measure that focuses on preventing security breaches before they can become a threat.
The first step toward implementing vulnerability scanning is building an entire and up to date inventory of all systems connected to your network. This includes physical endpoints, such as
laptops, servers, and desktops, and software-based resources like virtual machines and cloud apps and storage. The inventory should also cover networking hardware and systems, such as routers, switches, and firewalls.
Because of the proactive nature of continuous vulnerability scanning, we consider it vital for determining and maintaining a high level of cybersecurity maturity and SOC 2 compliance. In addition, it's just good for your business — let's review the reasons why:
Reduce the cost burden on your business
The costs of a serious data breach can easily run into hundreds of thousands or even millions of dollars. On top of that, there are the indirect costs to consider too, which are often difficult to quantify, such as reputational damage. Even if sensitive client data doesn't end up exposed during a security incident, the costs of remediation incurred by factors like extended downtime are far higher than the proactive measures needed to prevent such incidents from occurring in the first place.
Keep one step ahead of cyber threats
Cyber attackers are using an increasingly wide and sophisticated range of tools and tactics to penetrate business networks, which is why you always need to stay one step ahead. Often, this means using similar tactics to those cybercriminals use. Vulnerability scanning works in much the same way, giving you a chance to close the gaps before attackers can exploit them.
Get an outside perspective on your security
It's important to have a fresh, external perspective on the state of your security. After all, it's a lot easier to miss something important when you're relying solely on in-house resources. External vulnerability scanning and penetration testing work like a simulated attack in many ways. It's part of a rapidly growing area known as white-hat hacking.
Maintain compliance and security at scale
You can't protect what you don't know about, just as you can't expect to achieve compliance when you don't have complete visibility into your network architecture. Many businesses aren't even sure where all their assets lie, nor which controls are in place to protect them. In fact, achieving a decent level of security maturity becomes exponentially harder at scale. Vulnerability scanning helps not only achieve SOC 2 compliance, but also prepare for other audits and certifications.
Enable a cycle of continuous improvement
As technology continues to evolve, so do the tactics cybercriminals use to exploit it. What may have worked perfectly yesterday might not be so effective tomorrow. That's why businesses must think along the lines of continuous improvement and adaptation. Continuous vulnerability scanning and regular, quarterly reviews and audits help you keep
pace with changes.
Before engaging with an auditor, it's important to do everything you can to identify and patch any potential vulnerabilities. This is one reason continuous vulnerability scanning can be your biggest ally in achieving a high level of security.
5 issues an External Vulnerability Scan Can Reveal
More than ever, businesses must focus on proactively identifying and closing vulnerabilities in increasingly complex and disparate computing infrastructures. This is essential for achieving a high level of cybersecurity maturity, as well as meeting the demands of SOC 2 compliance and other standards. Here are five issues an external vulnerability scan can reveal:

1. Identify unpatched vulnerabilities
Most vulnerabilities are easy enough to remediate, but you need to know where they lie first. Many issues, such as unused accounts and outdated operating systems and firmware, are easily overlooked. With more endpoints than ever before, hosted across an increasingly wide range of different systems, automation is an essential part of this process. SOC 2 compliance demands proactive cybersecurity, so the first step is to achieve complete visibility into your network assets.
2. Locate poorly secured endpoints
There are many possible single points of failure in today's typical computing infrastructures. One of the biggest challenges is figuring out where they lie. Some of the most common cases include employee-owned mobile devices, user accounts belonging to previous employees, or poorly secured internet of things (IoT) devices. External vulnerability scanning begins with building a complete inventory of every networked device and system, including those hosted in the cloud. It will then scan these systems for any potential issues, such as weak access controls and problematic firmware.

3. Resolve network configuration errors
While cloud companies are often the first to get the blame when it comes to data breaches, the truth is that most incidents target poor configurations. The responsibility to maintain these configurations often falls to the end user. This includes things like enforcing password policies, multifactor authentication, and other user-level access controls. In other cases, it might be a matter of changing security protocols and applying end-to-end and endpoint encryption. Vulnerability scanning provides a complete view of your current configurations and highlights any potential risk areas, such as weak user access credentials and other issues, giving you a chance to resolve them before it's too late.

4. Prepare for network topology changes
Today's business networks are dynamic and ever-changing. New user accounts and systems are added all the time, along with new services and resources being rolled out to meet rising demands. However, while unavoidable, network topology changes and updates also increase risk if they are not applied according to rigid standards, such as those laid out by SOC 2. Since it's very risky to carry out changes and upgrades without knowing where your existing vulnerabilities lie, vulnerability scanning makes it easier to prepare for changes and upgrades without adding unnecessary risk.

5. Check for outdated security protocols
As cyber threats continue to evolve and advance, so to do the measures necessary to protect against them. For example, the Secure Sockets Layer (SSL) security protocol was, for years, the universal standard for protecting web-based communications. However, it has since been succeeded by the Transport Layer Security (TLS) protocol, which is far more secure. External vulnerability scanning will detect things like outdated protocols and flag them for review. Other protocols that are not considered vulnerable even include older versions of TLS, such as version 1.0 and 1.1. The current version is 1.3, so it's important to detect any systems using an outdated security protocol and update them accordingly
As you can see, external vulnerability scanning has numerous benefits to companies seeking SOC 2 compliance. There are even more proactive steps you can take by delving into analytics that can detect emerging threats and identifying dangerous activities in real time.
What is security information and event management (SIEM) logging?
SIEM aggregates the log data generated throughout your computing infrastructure to provide comprehensive reporting on security-related incidents and events.
It collects important information like failed logins and potential malware activity, among others, while sending alerts if the analysis detects anything that might become a problem.
While early SIEM solutions were little more than log management tools, today's solutions are far more sophisticated. They often use advanced machine learning algorithms to identify risky activities in real time.
This is especially important given the increasing number of new threats, many of which are hard to detect using conventional measures alone. Also, most SIEM tools are hosted in the cloud, providing flexible deployment options and easy access in distributed computing environments.
Here are some of the ways SIEM can help:
Proactively protect your network from new and emerging threats
Most, if not all of the endpoints connected to your network have the capability to log security-related events, such as user login attempts. However, while they might be able to observe the events and report them in log entries, they are not always able to analyze them for suspicious activities. SIEM tools aggregate and analyze data produced across your entire inventory of computing resources to establish a baseline of normal behavior. Combined with the power of artificial intelligence (AI) and machine learning, they are also effective in identifying new and unknown threats that conventional measures might miss.
Maintain complete audit trails to quickly identify root causes
By maintaining a complete record of all network activities, SIEM can also validate your efforts to achieve the highest possible standards of security. As such, SIEM can greatly simplify the compliance reporting process. Without one, it's much harder, if not impossible, to have robust, centralized logging capabilities. Moreover, a SIEM offers a convenient way to get to the root cause of potential security vulnerabilities and incidents, especially when compared to having to manually retrieve logs from dozens or even hundreds of different endpoints.
Minimize the disruptive impact of security incidents
Security incidents can cost businesses enormously, even if they don't result in data exfiltration. By giving you the opportunity to identify potential risks in less time, you can keep the disruptive impact down to a minimum, if not eliminate it entirely. This is especially important for keeping up with the demands of the trust services criteria of availability and processing integrity. These criteria ensure that systems used to protect client data are always available and that data, like that recorded in your logs, is always held to the highest standards of integrity.
As comprehensive as all these measures are, there are even more steps you can take to ensure you have air-tight security. You may have heard of the Dark Web, but did you know that you can employ monitoring of the Dark Web to be protected?
Dark Web Monitoring for SOC 2 Security: How Your Company Can Benefit
The dark web is a hidden part of the internet that is inaccessible by conventional search engines and web browsers. While the dark web has some legitimate uses, most of the time it's a hotbed for illegal and criminal activity. Cybercriminals use the dark web as a market for selling and buying drugs, weapons, and stolen personal information such as:
Cybercriminals are not just targeting large enterprises but also many small- and medium-sized businesses (SMBs), which don't have the resources or are using inadequate cybersecurity measures to protect their network. Cybercriminals know this, which is why SMBs are also prime targets for cyber-attacks.
What Is Dark Web Monitoring?
Provides you with 24/7/365 surveillance capabilities to ensure your private data is safe
Reduces the time it takes to detect a data breach after the occurrence of one
Shortens the window of opportunity for cybercriminals to copy and sell your information on the dark web
Prevents cybercriminals from exploiting your employees and customers on the dark web
Minimizes the risk of financial and reputational damage
Additionally, dark web monitoring covers three of the five trust principles — security, confidentiality, and privacy — listed under the Service and Organization Controls 2 (SOC 2) compliance standards.
This shows your customers that your company maintains a very high level of information security and that sensitive and private information is being managed responsibly. If your company is looking to get an SOC 2 certificate, implementing dark web monitoring is a good place to start.
What to Look for in a Dark Web Monitoring Service
If you're looking for a dark web monitoring service for your organization, consider the following characteristics to make the process easier for you.
Proactive monitoring of compromised information. This gives you enough time to respond to a potential threat and prevent a data breach.
Round-the-clock monitoring A good dark web monitoring service should have the capability to monitor black market sites, private websites, and hidden chat rooms for stolen business or personal information.
Threat intelligence A dark web monitoring solution with good threat intelligence can evaluate industry patterns and use that information to protect your business from cyberattacks.
What to Look for in a Dark Web Monitoring Service
If a monitoring service detects the presence of your information on the dark web, take the following steps to minimize the damage:
Change your login credentials

Notify your banks and other financial services providers

Get in touch with the Federal Trade Commission (FTC)
Obviously, dark web monitoring can save your organization a lot of trouble, but what if a disaster strikes? Let's delve into the benefits of a Backup and Disaster Recovery Solution.
4 Ways a Backup and Disaster Recovery Solution Determines Audit Success
SOC 2 explicitly requires organizations to maintain up-to-date backups of client data in remote locations, as well as create a business continuity plan and thoroughly test these procedures. While compliance allows for a significant degree of flexibility, backup and disaster recovery in SOC 2 broadly falls under the trust services criteria of availability. Not only must data be kept secure from threats like exfiltration or malware infection – it also needs to be readily available.
Backup and disaster recovery are addressed under the Additional Criteria for Availability. The section A1.2 states the requirement for documented data backup and recovery processes and infrastructure. Section A1.3 states that these recovery plans and procedures must be tested on a regular basis to ensure they meet their objectives.
By enlisting the help of a disaster recovery specialist, you'll be better positioned to follow the industry-standard best practices. This involves creating a comprehensive disaster recovery plan that details the processes of how you will respond to issues such as hardware failures or loss of cloud services. It also involves setting your recovery goals – specifically recovery point objectives (RPOs) and recovery time objectives (RTOs). These parameters, which are usually system-specific, define how much data you can afford to lose and the maximum amount of time it should take to get affected systems back up and running.
Here are the specific ways that a backup and recovery system aids with SOC 2 compliance:

1. Ensure your records are always available
Clients should always have access to their services and data both for the sake of compliance and customer satisfaction. While your SLAs might allow for some degree of scheduled downtime, backup and disaster recovery keeps unscheduled downtime to a minimum and helps you meet the obligations of your SLAs. If your records are always available thanks to automated backup processes, rollovers, and redundant systems, you'll be a step closer towards achieving compliance with the availability requirements of SOC 2.

2. Protect your records from cyber threats
Client data must be protected throughout its entire lifecycle. Backup and disaster recovery is an essential fallback in the event mission-critical systems are attacked by ransomware or any other threat that may destroy the data or render it inaccessible. It's important that your backup and disaster recovery solution also offers security measures of its own, including full endpoint and end-to-end encryption. To pass an SOC 2 audit, you need remotely hosted backups. One common strategy to follow is the 3-2-1 approach to backup, which includes three copies of the data on two different types of media with one stored off-site. However, your disaster recovery specialist may recommend the 3-2-2 or the 3-2-3 strategy, which accounts for two or three remote backups respectively.

3. Respond quickly to data loss incidents
Without incorporating recovery into your business continuity plan, your backups may not be readily accessible, thus leading to significant disruption to your business. This, in turn, may result in a failure to meet the availability requirements mandated by SOC 2 compliance. It's imperative that businesses can respond quickly to data loss incidents as according to their recovery time objectives. With automated rollovers and redundant systems hosted online, it's possible to keep unscheduled downtime to a minimum and, in many cases, eliminate it fully. That said, there still needs to be a documented set of procedures outlining what needs to be done following a data loss incident.

4. Take advantage of new backup options
To meet the accessibility requirements of SOC 2, businesses should take advantage of modern backup systems such as managed disaster recovery services. Cloud computing offers the obvious solution. Cloud data centers have multiple redundancies and, because they exist outside your own network and have their own security controls, they are not subject to the same vulnerabilities. This adds crucial extra layers of protection that will help ensure your data is always available and that you're ready to pass your SOC 2 audit with flying colors.
Now that you've learned what important security features make a crucial difference, let's explore one area of security that is often overlooked.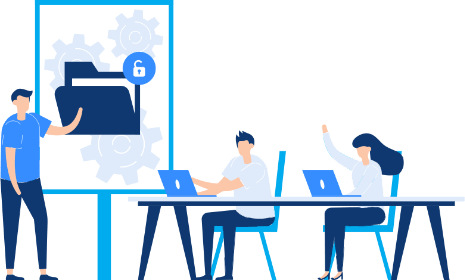 Why Is Security Awareness Training Important to SOC 2 Compliance?
Cybersecurity awareness training focuses on the most important part of your program – people – by teaching employees the knowledge and skills they need to identify threats. After all, everyone is a potential target, and every online activity carries a degree of risk.
The importance of cybersecurity awareness training cannot be underestimated. It takes the optimal combination of people, process, and technology to develop an effective cybersecurity posture.
Why Security Awareness Training is Vital to Passing an SOC 2 Audit
There's far more to achieving compliance with the SOC 2 standard than simply implementing the right processes and technical controls to safeguard information. These elements are only as effective as the people in charge of maintaining and using them, hence the need to address the human element.
According to the AICPA, the organization that is behind the development of the SOC standard, cybersecurity awareness training is required to achieve alignment with the common criteria laid out by the framework. Managers must communicate the information necessary to improve security knowledge and awareness to model suitable behaviors through a training program. Here are 5 reasons why a training program helps with SOC 2 audit success:
Create a security-first company culture
For decades, there was a decided lack of alignment between cybersecurity and business goals where security leaders would often operate in a bubble and employees and other departments would pay little attention. Those were the days when security was typically tacked on, instead of being implemented by design and default. As attack surfaces rapidly expanded, and threats grew increasingly diverse and more sophisticated, this reactive approach was no longer good enough. Today, businesses must deploy organization-wide cybersecurity awareness training to drive a culture change that puts information security and privacy first
Proactively prevent data breaches
While it's hard to quantify how many breaches can be prevented by proper training, the number is undoubtedly very high in a time when most attacks exploit human ignorance and unpreparedness. Ongoing training is particularly important, since it takes a proactive stance that sees your team keeping ahead of the latest threats and developments in this constantly evolving landscape.
Increase brand trust and transparency
For any company that handles data for its clients for any reason, trust and transparency are vital. They're also the main drivers of purchase decisions. Well-trained staff will demonstrate this trust and transparency when they interact with clients, thus boosting your brand image while also keeping you compliant.
Reduce susceptibility to phishing scams
Almost all successful data breaches contain a social engineering element, typically a phishing email that attempts to dupe an unsuspecting employee into clicking a malicious link. Because social engineering targets human weakness rather than technical vulnerabilities, the only true way to protect against it is awareness training.
Achieve industry-wide compliance at scale
Although SOC 2 is far more flexible than various other security standards, such as PCI DSS, getting an audit can also serve as a strong foundation for achieving compliance with other industry regulations and standards. Almost all other regulations require businesses to have a security awareness training program too. By implementing an adaptable training strategy and using it to drive a culture change throughout the organization, you and your team can better prepare for future compliance and security challenges.
Even after implementing a thorough security awareness training program, it's wise to evaluate its performance by making sure critical components are in place.
Is Your Cybersecurity Awareness Training as
Effective as You Think?
To ensure your training is effective, ask yourself if it improve employees' attitudes toward security, is engaging, current, and relevant to the business. You'll also want to evaluate what is covered in the training.
What Should Be Included in Cybersecurity Awareness Training?
Every program should incorporate some of the same elements, including educating employees about the following:

Different kinds of threats
Staff must be trained to know and identify spam, phishing scams, social engineering attacks, and the various types of malware, including ransomware.

Password security
Employees must understand why it's essential to set strong passwords (i.e., ideally 16 characters or more and have lower and uppercase letters, numbers, and symbols).

Email and internet use
Staff must be taught to be cautious about opening an email from unknown senders and clicking on links from a suspicious email.

Social media best practices
Employees must be trained to follow cybersecurity best practices when accessing personal or company social media accounts. Policies must state dos and don'ts when browsing social media, receiving direct messages, and accessing social media on personal and/or company-issued devices.
Additionally, you should continually improve security awareness campaigns and periodically assess whether everyone in the organization is security aware. Luckily, certain indicators can help determine if cybersecurity awareness training is effective.
According to the Ponemon Institute, the following components must be considered to assess if your security awareness training is up to par: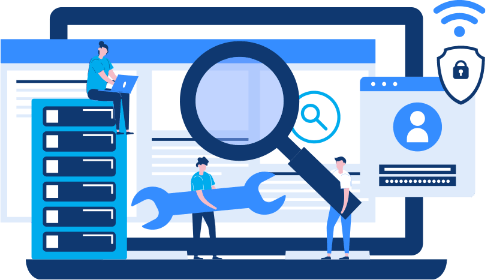 How Can Managed IT Services Help with SOC 2 Certification?
An IT security assessment may be the single most important thing you can do to prepare for a successful SOC 2 audit. With a cybersecurity risk assessment in place, your organization benefits from a continuous monitoring service, which is an inherent part of risk assessment.
In short, this assessment offers business benefits and SOC 2 compliance advantages. Let's take a look at the business benefits first. Here are three ways a risk assessment procedure for network security can help your business.
The main reason to conduct a cyber risk assessment is to avoid data breaches. Knowing the risks unique to your organization is key to preventing them.
It's also a practical first step to ensure compliance with various regulations. Regularly conducting a risk assessment keeps your organization one step ahead of any changes in compliance rules, making it easier for you to comply whenever rules evolve.
Cost-effective risk management
An SOC 2 audit entails costs, with the best-guess estimate starting at $20,000 or higher, depending on factors such as the scope of the report and the size and nature of the business. Still, these costs are a lot less than the cost of mitigating a data breach, which can be in the millions of dollars. The foresight that a risk assessment provides significantly reduces, if not eliminates, the likelihood of succumbing to threats and consequently failing to comply with SOC 2 and other kinds of audits.
Next let's examine the ways a security assessment helps to ensure SOC 2 certification.
How an IT Security Assessment Prepares You for SOC 2 Compliance
A managed service provider, or MSP, is skilled in performing security risk assessments. Simply put, an MSP will make the SOC 2 audit process easier for you, allowing you to focus on the core aspects of your business. Here's how they do that:

1. Reduce the burden on your in-house team
By now, most business leaders realize that information security is the responsibility of every member of the team. After all, anyone can be targeted by a social engineering scam, and all systems and processes come with their inherent vulnerabilities. That said, employees should also be free to focus on their primary roles, instead of getting bogged down in matters such as security and compliance. Working with an MSP isn't about replacing your in-house team. Instead, it's about augmenting their capabilities by guiding them through the practices and processes necessary to create a safe and secure environment.

2. Benefit from outside expertise
While no one knows your business better than you do, there are always going to be things you'll miss if you're restricting yourself to internal expertise. Bringing outside expertise involves getting an external view of your security and compliance posture. This will likely uncover issues and opportunities for improvement you might not have known about before.

3. Scale and adapt with evolving demands
As your company grows, so too do your needs to ensure your information assets are secured. The ability to scale with increasing demand presents a constant and growing challenge for a lot of businesses, especially when it comes to the trust service criteria of availability. As every new endpoint presents another potential entry point for hackers, it's essential for businesses to stay one step ahead and ensure their security systems can remain available and effective. A partnership with a dependable MSP helps alleviate the burden of scalability, allowing you to accommodate more clients, hire new employees, and roll out new technologies without adding unnecessary risk to your business.

4. Reduce operational risk
The threat landscape is expanding and evolving all the time to such an extent that smaller organizations often have a hard time keeping up. This places them at greater risk, especially as they onboard more customers and expand their service portfolios.

An MSP should also provide ongoing compliance and security services, such as annual SOC 2 type-2 reports, which evaluate the performance of your information security controls over a given period (at least six months).

In addition, working with an MSP means that you'll have a trusted guide for every stage of the SOC 2 audit process. If you really want to measure your ROI for hiring an MSP, consider the following ways that you'll benefit.

5. Allow you to share the risk with an expert provider
Everything we do carries a degree of risk, and businesses need to find the right compromise when it comes to taking steps to mitigating risk and enabling growth and innovation. Another way to reduce risk is to share it. Cybersecurity insurance is an increasingly popular option but partnering with dependable managed IT service providers can also help distribute the risk by shifting some of the burden over to them.

6. Build trust with your target customers
As one of the most widely recognized standards, meeting the demands of SOC 2 can open new lines of revenue. By demonstrating your efforts to comply and providing to your target customers that you are competent in your abilities to protect their data, you'll be able to win more lucrative contracts, retain more clients, and expand your reach to new ones. Given how the trust deficit is at an all-time high in the age of surveillance capitalism and rising cybercrime, following the trust services criteria defined by SOC 2 is itself a major competitive differentiator and a driver of business growth.
When deciding whether to pursue an SOC 2 audit, keep in mind they are based on the professional opinion and insights of the auditor. Though the process is complex, you don't have to handle it alone. A managed IT service provider like Charles IT can provide continuous vulnerability scanning, expert guidance, and everything else you need to attain a higher level of security maturity.
As you can see, being proactive is the key to achieving and maintaining compliance, as well as a high standard of information security and privacy. It all starts with an IT security assessment, which will take a comprehensive view of your security processes and controls and identify potential issues. This will help you continuously improve your security posture and prepare you for passing an SOC audit.
You can start preparing for an SOC 2 audit by enrolling the help of a managed IT services provider to conduct a readiness assessment, followed by remediation, testing, and reporting. Maintaining compliance requires an ongoing commitment, which can be difficult to stick to if you're only relying on in-house resources. Partnering with a managed services provider (who should themselves be SOC 2-compliant) will free up time for you to focus on strategic initiatives without having to worry about compliance and security. The service provider will also help you maintain compliance by providing SOC 2 type-2 audits every six to twelve months.
We'll help design effective security awareness training for your staff as well as evaluate and implement important measures, such as endpoint encryption, SIEM, external vulnerability scanning, dark web monitoring, multi-factor authentication and managed detection and response.
Charles IT provides expert IT security assessments and guidance to ensure your siness is ready for the next generation of cyber threats. Get in touch today to schedule your assessment!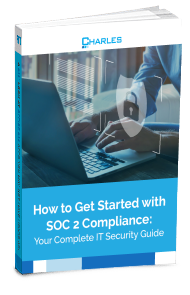 Save it for later. Download the PDF version of this ebook!