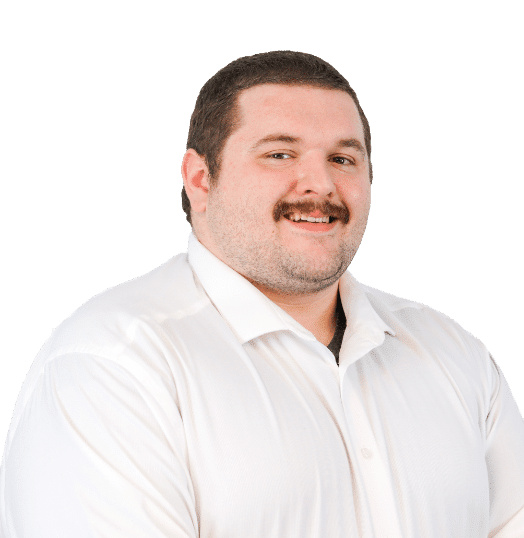 Shaun Sullivan
Systems Administrator
Shaun joined Charles IT in September of 2019 with over 5 years of experience in IT! He graduated from Sacred Heart University in 2017 with his degree in Computer Science…go figure!
His top skills include Windows PC/Server Management, Active Directory, Network Infrastructure, Exchange/Office 365, Unix/Linux and more. These are all good things for you!
When Shaun is not in the office you can find him going HAM at the gym powerlifting or playing video games. He's also a horror movie buff so he may be caught watching his favorite movies, Halloween or Nightmare on Elm Street.
Shaun knew he wanted to work with Charles IT when he first heard about the company a few years ago. He deeply admired the core values, and the ideals that Charles IT instills; providing the best service, for our clients. He felt this is the ideal place to grow and develop his skills.
Popcorn is my favorite snack food of all time! (I considered myself to be a popcorn connoisseur).
What is your favorite part about working at Charles IT?
"Definitely the people. Since I've started, everyone has been super helpful, and supportive of my onboarding process. And if I have any questions/problems, there's always someone to go to. Everyone's been incredibly nice and welcoming!"
"And there's always something to learn, or a new technology to play with!"