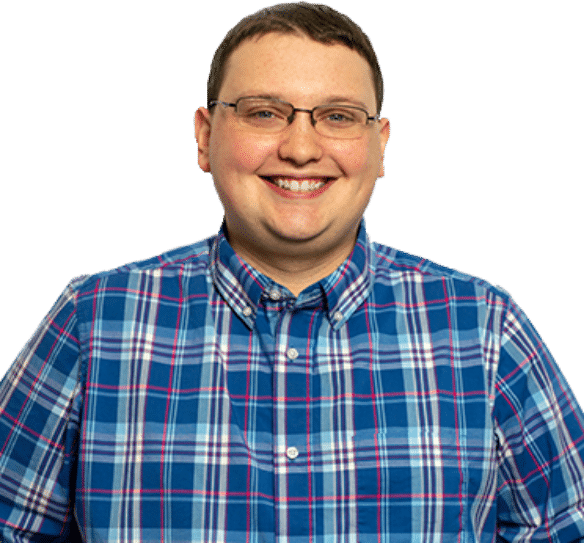 Zak Cook
Jr. Systems Administrator
Zak graduated from Lincoln Technical Institute and shortly after joined the Charles IT team! Through his experience on our team, Zak has learned that many principles including honesty and integrity go hand in hand with our core values here at Charles. In his free time Zak loves to trail walk, play his guitar and collect books!
"You either get busy livin', or you get busy dyin'"
If you could be in a movie of your choice, what movie would you choose and what character would you play?
The Matrix – Neo (of course)
What is your favorite part about working at Charles IT?
"My favorite part about CIT is the people. Everyone is happy to see one another, the office always has a happy, positive attitude, and everyone loves to share their own interests outside of IT with everyone. I learn new things every day!"